We often take for granted those things that come easy to us. Rain is one such resource that we always enjoy, but never capture for the future. Most of it simply washes away during the monsoons and leads us to be left high and quite literally, dry during the summers. According to S. Vishwanath, Director Biome Environmental Solutions Pvt. Ltd., harvesting of rainwater is not just a solution, but the only solution if we need to secure the future of water in both urban and rural areas.
In one of his interviews with the India Water Portal, the Head of IMD's Climate Application Group, Dr Pulak Guhathakurta informs that rainfall in India is increasingly becoming erratic with short spells of high intensity rains increasing in a number of places. But most of this water tends to flow away, leaving very little for groundwater recharge leading to drought-like conditions in summer. However, if this rainwater is harvested, water scarcity can be overcome in a situation where surface water sources are insufficient and groundwater is already overexploited and poor in terms of quality.
Rainwater harvesting is not new to our country. It can be traced back to thousands of years. Our ancestors traditionally harvested rainwater through tankas, johads, madakas and many such locally constructed innovative structures can be seen even today, across the country.
While many states and union territories have now taken steps to promote and make rainwater harvesting mandatory in compliance to CGWA (Central Ground Water Authority) directions, there are many positive and inspiring stories of individuals and organisations in India that have adopted exemplary ways to combat water scarcity through harvesting rainwater. We share some of these stories with you.
Strong will helps urban residents achieve water security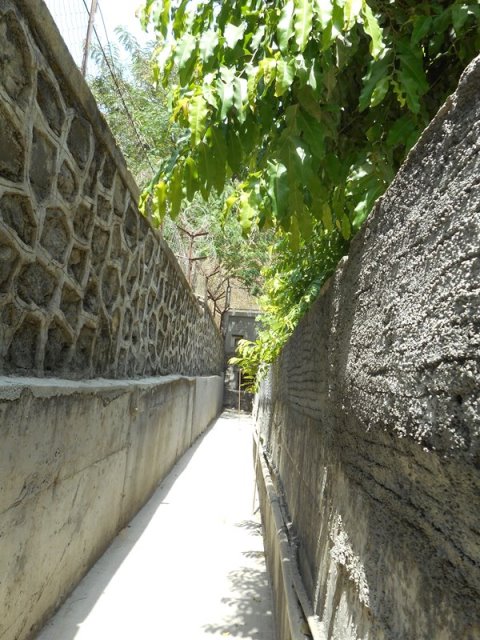 One such example is that of a unique effort made by citizens in Pune city to deal with their water woes by coming together and catching and storing rainwater to meet their water needs. Depleting groundwater levels, acute water scarcity and inadequate and erratic municipal supply made the residents of Baner Pashan link road on the outskirts of Pune sit up and think of a permanent solution. Many residential complexes in the area were dependent on water tankers that supplied poor quality water and put a considerable economic burden on people. This is when the citizens decided to do something about it and decided to use rainwater to recharge borewells and raise the water table. The mechanisms for catching, storing and diverting rainwater to recharge borewells were planned depending on the location of the complexes.
Citizens from the residential complexes came together and determined not to waste a single drop of rainwater, made it a reality despite going through several obstacles. The successful implementation of the model to conserve water, has inspired over 60 other complexes to take up the effort. Moreover, an NGO, Mission Groundwater, has also been started to spread this movement further.
Another example is that of the residents of Rainbow Drive, a bungalow community in Bangalore who overcame their water woes and became self-sufficient in meeting their water needs. The society is spread on 36 acres of land with 400 plots. In 2007, when people were starting to build houses in the layout, water scarcity had already made itself felt. Out of 8 existing borewells ranging from 250 ft to 1000 ft deep, 6 had gone dry. Realizing a future of water scarcity lying ahead, residents of the society decided to direct money towards groundwater recharge, water management measures and recycling and reusing water.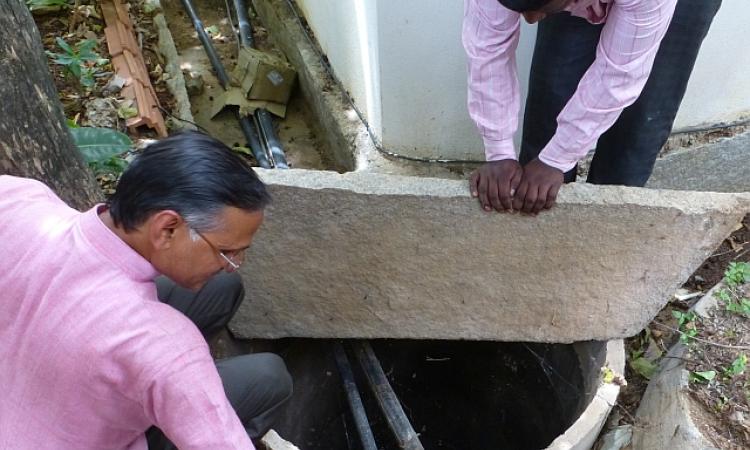 Recharge wells were constructed to trap the runoff into these wells. The method yielded tangible benefits in the form of raised water levels in the first year itself. The yield of the existing borewells stabilised and some defunct borewells also began to yield water. In just seven years, number of recharge wells in the society stands at 330. The recharge wells also managed to solve another problem that the community faced -- flooding! Along with this, the community is also making efforts to reduce water consumption by applying technical solutions, increasing water tariff, banning individual borewells and creating awareness. Since 2007, by continuously working on groundwater recharge and groundwater management, measuring and metering of use, and wastewater treatment, the community is now able to get water at 250 feet.
Reducing dependence on water tankers by harvesting rainwater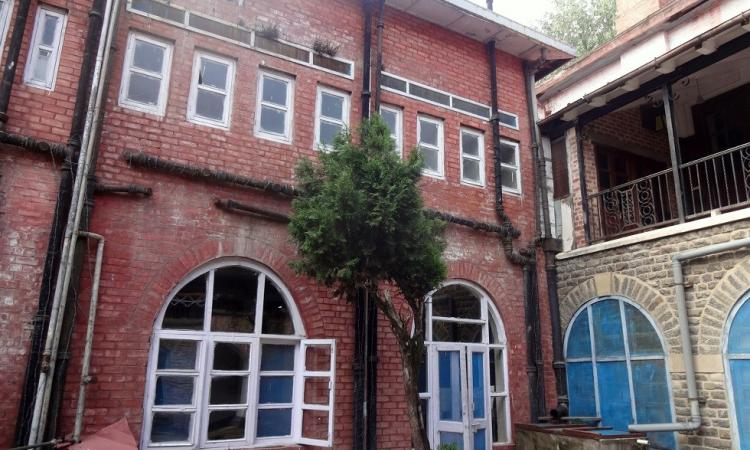 Bishop Cotton School in Shimla has emerged as an example worth emulating, especially for residential schools in the hills that have high water demand but low supply. The school, which was established in 1859, started experiencing water shortages due to stressed water supply in the region and rising strength of students. Initially, the school managed by hiring water tankers. However, a permanent solution was essential. This is when Mathew Jacob, the estate supervisor at the school thought of undertaking rainwater harvesting.  
In 1992, the school implemented rooftop rainwater harvesting and the quantity of water available started to gradually increase. The school can now compensate the inadequate supply of municipal water and dependence on water tankers during the lean months as around 3 lakh litres of rainwater is harvested. In April 2006, the school also set an example by filling its swimming pool with around two lakh litres of water by diverting rainwater flowing out through the open drains to the pool downhill without any expense.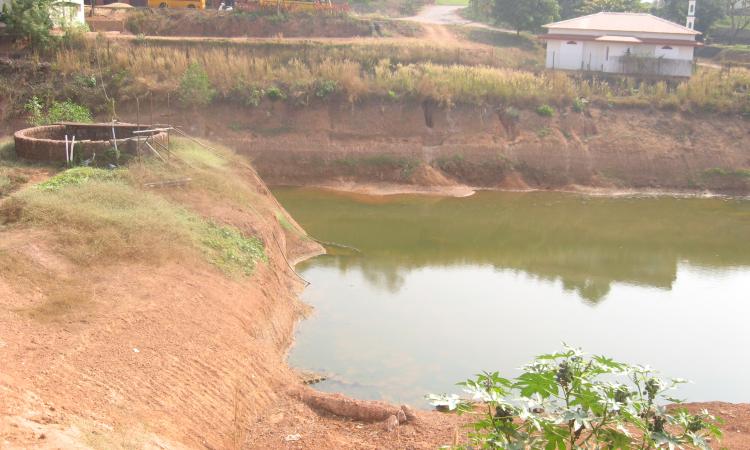 Few years ago, the Yenepoya Medical and Dental College in Mangalore started experiencing water scarcity and depended on water from tankers, worth few lakhs, for almost eight months of the year. However, the situation was turned around when the college dug a 3-acre wide and 6-7 feet deep pond at the lowest elevation to catch the draining water or runoff from the campus. The college even made efforts to recycle its wastewater by setting up three sewage treatment plants.
Bishop Cotton School and Yenepoya Medical College have demonstrated that with determination and the inclination to be self-sufficient, organisations with large campuses such as medical colleges, hostels,  factories and schools can go a long way in solving their water scarcity problems by developing sustainable models by using rainwater harvesting. These models also help in reducing the monetary burden that most such institutions currently face due to over dependence on water tankers.
Bringing social and economic change by harvesting rainwater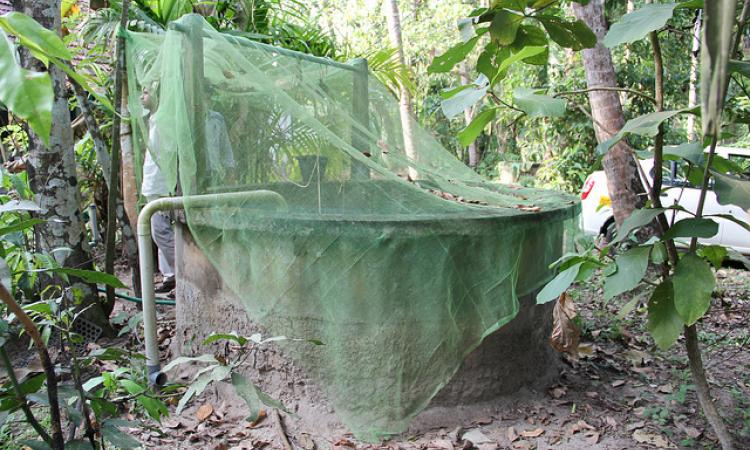 Mazhapolima, an open well recharge programme based on rainwater harvesting in Kerala, is one such programme that has created conditions for large-scale social change as it has developed the opportunities for people to participate in a movement. Mazhapolima works with a simple logic: harvest rainwater, channel the harvested rainwater either directly to the open well (after passing through a sand and gravel filter) or put it into recharge pits constructed next to an open well.
The approach is also very specific to Kerala and is a bold experiment that has achieved scale and captured popular imagination. The community-based government programme, also received the Danish Water Air Food Award 2018 for offering a sustainable solution to overcome water scarcity and its success lies in its affordability.
In Chhattisgarh, the implementation of the rooftop rainwater harvesting model helped reduce absenteeism at a school. At Madiya Kachar village in Bilaspur district, a rooftop rainwater harvesting model was constructed to deal with water quality problems that the Baiga tribes had to face. Following the implementation of the model, illness due to consumption of contaminated water among children at school and anganwadis reduced significantly. At an expenditure of Rs 1,70,000 on rainwater harvesting structure, a 66,000 litre capacity tank has been created that is helping villagers access clean and safe drinking water.
Harvesting rainwater through innovative methods
To address the issue of potable water scarcity caused by salinity, an innovative RWH model was conceived and tested in the salinity affected Mewat district, Haryana. In the new model, recharge wells were sunk to a depth-lower than the groundwater table which helped in pushing away and replacing the existing saline groundwater with freshwater that could be extracted through a pump without it mixing with the surrounding saline groundwater.
The model was pilot tested in a government school in Untka village of Mewat with financial support from the Department of Science and Technology (Government of India). It was found that the model was not only cost-effective as compared to the other alternative methods, but also reduced distribution losses, energy, and transportation costs and their footprint on the environment.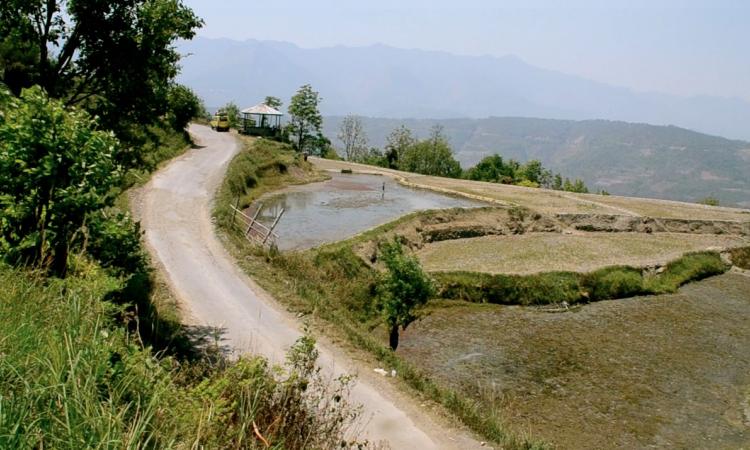 Located at an altitude of 1270 metres, Kikruma, a quaint village nestled in a rain-shadowed area of Phek district of Nagaland is a wonder. Centuries ago, the village evolved a self-organizing system to take care of its water, forests and farm management. 'Zabo', which means 'impounding water', is an ingenious method of catching rainwater from running off the mountains. Watch a farmer explain this unique method, which helps manage water while nurturing the soil and optimizing agriculture.
Government initiates 'Catch the rain' campaign
Recognizing the benefits of rainwater harvesting, even the government is now banking on this practice. In February 2020, the National Water Mission (NWM) has launched a campaign 'Catch the rain' on a pan India basis to nudge the states and stakeholders to create appropriate rainwater harvesting structures (RWHS) suitable to the climatic conditions and sub-soil strata before the onset of monsoon.
The campaign aims to complete the activities well in time through the active participation of people. To facilitate the activities, states have been requested to open 'Raincenters' in each district - in Collectorates/Municipalities or Gram Panchayat offices.
Here are some timeless resources that you can look at to know more about rainwater harvesting:
Posted by