"Posua botah", he said. "The wind is blowing from the west now so we cannot take you to the beel to show you how we catch fish. This wind cleans the water and we won't get fish. 'Bhatial botah', when the wind blows from the east, the water turns muddy and the fish come up to the surface to breathe. That's the best time to fish", he explained.
They know the beel like they know their body.
They are the 'Kewat' (Keot in Assamese), a fishing community of more than 820 families from Keotpara in Azara. They are completely dependent on the Deepor beel for their sustenance. The beel gives them food and the people look after her with sincere devotion. 
With a perennial spread of about 10.1 square kilometres, which extends up to 40.1 square kilometres during floods, is Assam's lone Ramsar site, one of the largest wetlands of the Brahmaputra valley and the only major storage water basin for Guwahati's drainage. Till 2009, Deepor beel was maintained by the State Fisheries Department. Then the state government declared the beel a bird sanctuary due to the number of migratory birds that visit annually, thus banning fishing in the beel. And just like that, the lives of these fishermen went for a toss. 
Sadly, while fishing is banned to protect the wetland, there is no dearth of other conditions created for the wetland to choke and die, like the deposition of oil refinery waste and hospital waste that are killing the fish and spoiling the very beel that the government is trying to protect.
Now, the state government plans to form a Deepor Beel Management and Development Authority, which is a welcome step. The Chief Secretary of the State who will head it has stated that the body of the Authority will be constituted soon. "If we can develop sustainable eco-tourism, we will be able to tackle the issues related to livelihood of the communities depending on the wetlands like the Deepor Beel and the conservation of their biodiversity", said State's Principal Chief Conservator (PCCF) of Forests R.P. Agarwalla.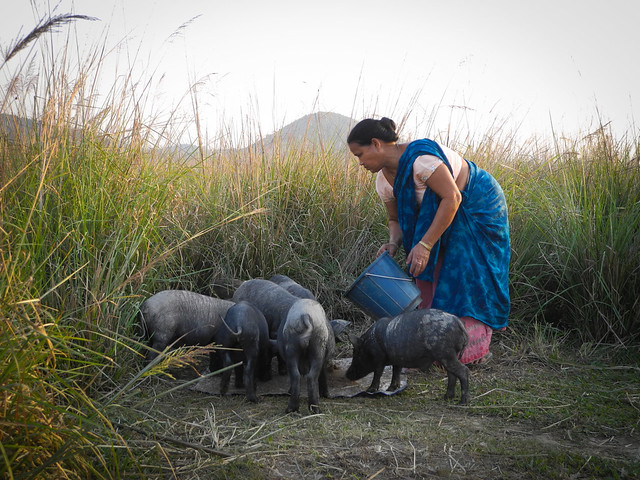 The problem is not that of urban sprawl eating away the water bodies. It is that of man not recognizing himself as a part of the system being tampered with. Everyone who depends on the beel - be it fish, birds or human beings - is equally important and shouldn't be ignored. Finding the balance in handling all of them is the key.
Posted by