Young Eco-Club members of Gargi Girls School, Meerut celebrated Earth Day on April 22, 2014 with two-days of festivities. Face painting, poster making, tree planting and debating between schools- the celebration, which focused on global warming had it all! They were guided by a Meerut based NGO, Neer Foundation, which has been engaging with students and teachers in schools to encourage them to integrate ecological concepts into their lives.
Pooja Sharma, who heads the Vanasthali Eco-Club of the school stresses that they use various means by which they make ecological lessons fun. With a strong fine arts set-up, sustainability and art is at the core of the school's culture.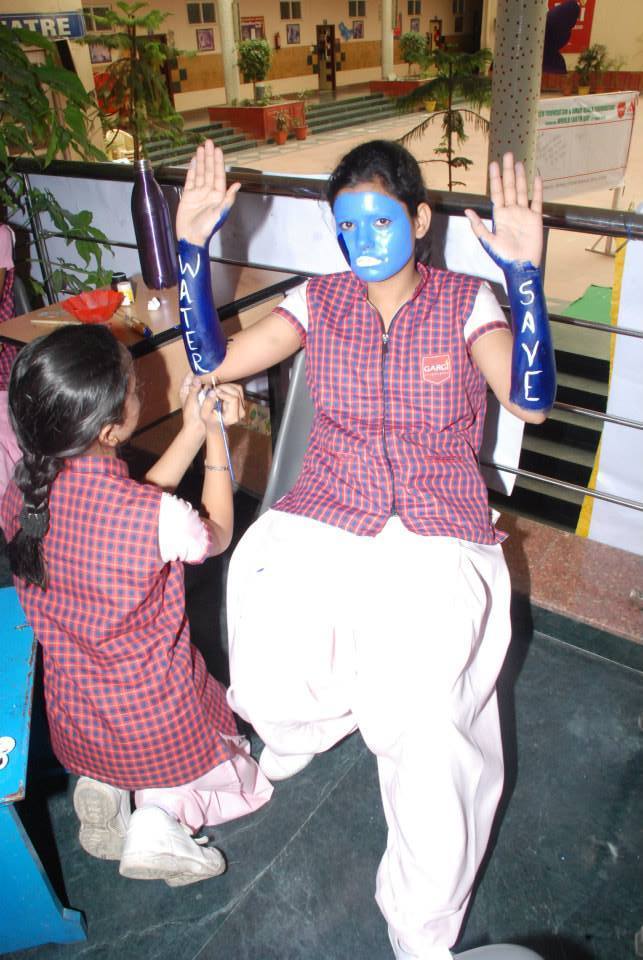 The event began with screening of a documentary prepared by students of the Eco-Club that depicted the current plight of planet Earth. It was followed by an inter-school debate, the theme of which was 'Are humans responsible for global warming?', supported by the Ministry of Earth Sciences, Govt. of India.
Students from thirteen schools in Meerut including K L International School, Dewan International School and Gargi Girls School participated and hotly debated both sides of this controversial topic. The panel of judges comprised of Dr. Arvind Kumar, a social worker; Ms. Amita Bhaduri, India Water Portal and Dr. Manju Gupta, Professor, Meerut College. The guests included Mr. Prem Mehta, academician, Mrs. Suman Panda, social worker and Mr. Milind, Head of Department (Computer Science), CCS University, Meerut.
Global warming has been caused directly or indirectly by human actions and human interventions, said some. The earth's climatic systems have evolved over time under the influence of its own internal dynamics as well as external influences such as volcanic eruptions and solar variations. Many felt that climate change was always there and the earth has gone through phases of cooling and warming over the years.
A speaker pointed out that since climate had not be monitored on such a large scale before the 18th century, how could we know the extent of global warming before that time? Also the Ice age existed for 2.5 billion years and human life came into existence much later. This indicates that the warming of the Earth is a natural process. Earth has never had the same climate, so it is an ever-changing process. Global warming has been happening for a long time, even before humans existed. So now, humankind should not be blamed for it.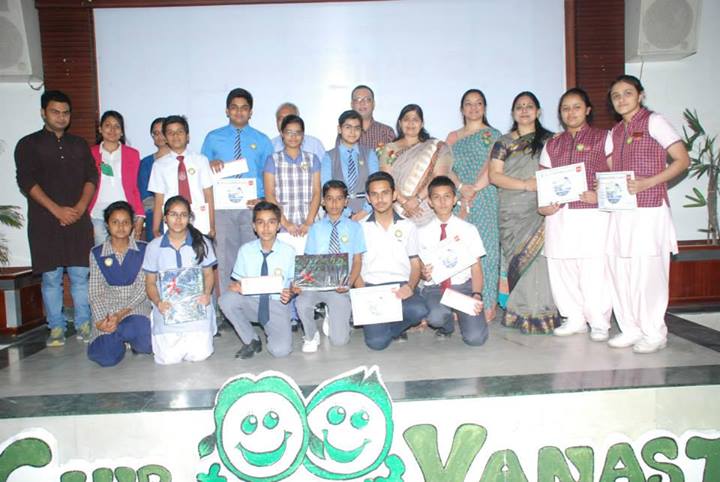 Nevertheless, climate change as we see it today, has been aggravated by human-induced externalities such as the changing composition of the atmosphere as well as land-use change.
The United Nations Framework Convention on Climate Change (UNFCCC) thus makes a distinction between "climate change" attributable to human activities altering the atmospheric composition, and "climate variability" attributable to natural causes. Of late, we are witnessing human induced global warming. Green house gas emissions are on the rise. People need to organize their lives in a manner where they consume less and live more simply and ecologically.
Mahatma Gandhi's quote aptly summed up the debate, "The Earth has enough to fulfill your needs, but not your greed".
Posted by
Attachment