Urban India needs to take air pollution more seriously than it does now. The Centre for Science and Environment's report, State of India's Environment 2019 has come up with startling facts on the state of air in the country. "Air pollution is responsible for 12.5 percent of all deaths in India. Its impact on children is equally worrying. Over 100,000 children below the age of five die due to bad air in the country."
Another study by Joshua Apte et al states that air pollution from particulate matter PM2.5 accounts for approximately 10,000 to 30,000 annual deaths in Delhi. The study says as many as 80 lives are lost every day in the city. Yet, this is not seen as a health emergency.
Delhi-based Atul Jain, a cancer survivor and his wife Pooja Jain lament the fact that they paid the price of living in the city. A non-smoker, Atul was diagnosed with lung cancer in 2017. Delhi has been touching new records in particulate matter levels every Diwali. After being turned away by five doctors, Atul was treated by Dr Arvind Kumar, a chest surgeon at Gangaram hospital.
"We live in Shahdara, a polluted area next to the Jhilmil industrial estate and there is no way we can get away from this. We were thrown into an endless cycle of hospital visits and financial burden. My husband may have survived this but his lung function has been irreversibly reduced. Like us, millions of families are suffering silently. The government needs to take preventive measures to control the problem of air pollution and meet the national ambient air quality standards," says Pooja who is his primary caregiver.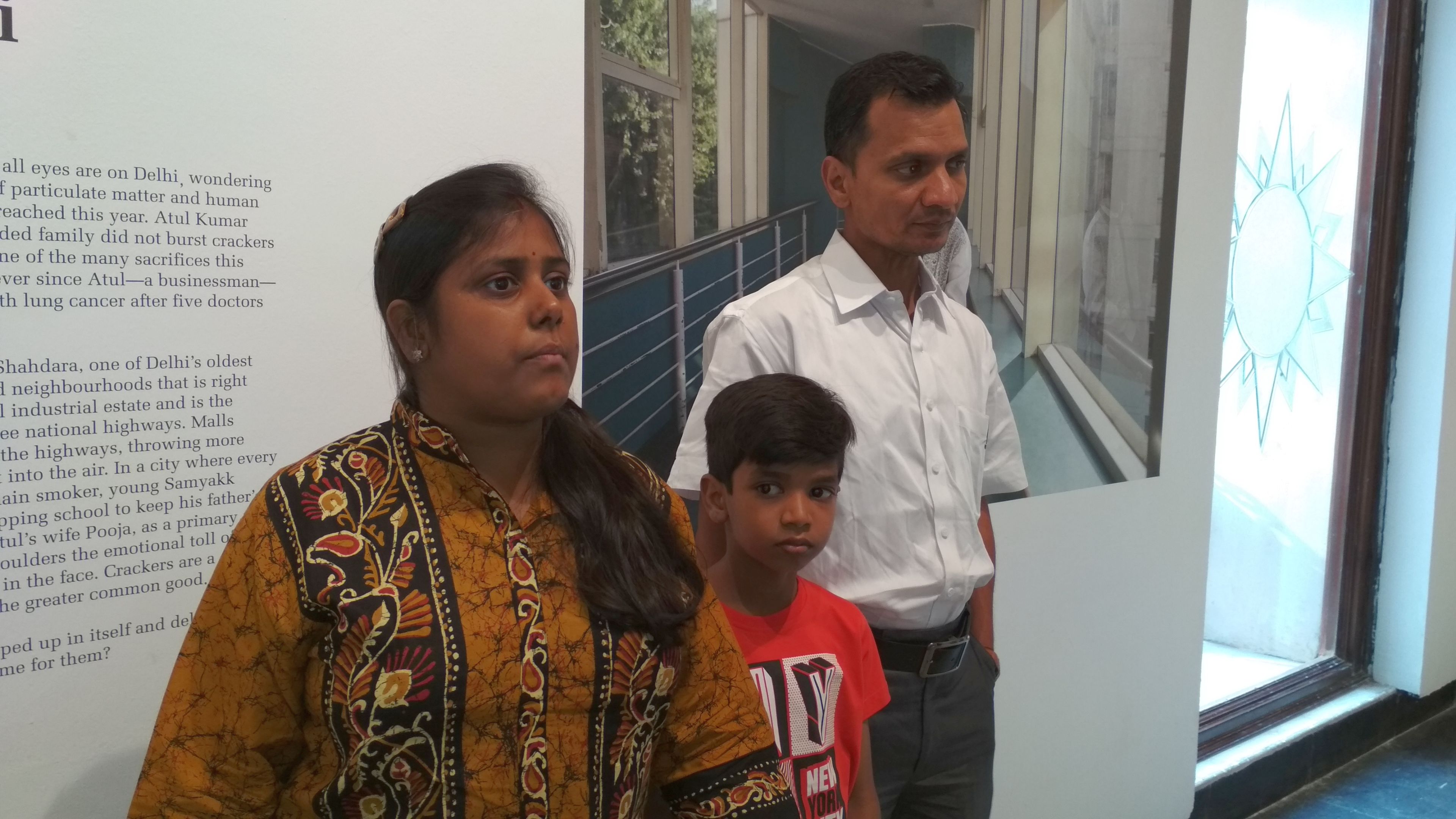 Atul's story is one of many covered by Breathless, a project documenting India's air emergency by journalist Aruna Chandrasekhar and photographer Ishan Tankha. The duo travelled to different parts of the country—both urban and rural—and recorded stories and images with the support of Clean Air Collective, a network of organisations working on the issue of air pollution.
The exhibit that captures the coal mines of Chhattisgarh, the paddy fields of Punjab, a fishing village in Mumbai and many other places addresses a gamut of pollution sources, be it power plants, household fuels, vehicular emissions or stubble burning. The exhibition opened on the world environment day on June 5 and was on display at Bikaner House, Delhi till June 9.
"Delhi is so polluted that children here have lungs similar to chain smokers and end up having all the associated respiratory ailments. But, there is a need to look at other cities as well, considering that seven of the world's 10 worst polluted cities are in India, as per a new study published by AirVisual and Greenpeace. This crisis is not limited to urban India alone. Air pollution can travel up to 400 kilometres. Our villages and industrialised corridors are not immune either," says Aruna Chandrasekhar speaking at the event.
The panel discussion on the impact of air pollution in India was held on the first day of the exhibition. It was moderated by Siddharth Singh, an energy, mobility and climate policy expert and the author of The Great Smog of India, a book which deals with air pollution. Representatives of the three major political parties—Congress, Bharatiya Janata Party and Aam Aadmi Party in Delhi— looked at the need for policy-level action on curbing air pollution during the panel discussion. The house wanted the parties to put aside their differences and work together to tackle the health emergency.
"The problem is as much social and political as it is technological, and there is a lack of political will to address the issue of impact of gas emissions on health and safety of sanitation workers," says Jai Prakash Chaudhary (Santu) who heads the Safai Sena, a Delhi-based organisation of around 12000 local garbage and scrap collectors. "The corporation continues to dump its waste at landfill sites which smell awful. This can be avoided to a large extent if we follow the zero waste policy. It is important that sanitation workers be provided safety gears so they do not bear the brunt of air pollution," says Santu.
"There is a lack of awareness of how air pollution leads to chronic cardiovascular and lung diseases which can sometimes be fatal," says Dr Harsh Vardhan of Lung Care Foundation, Gangaram Hospital.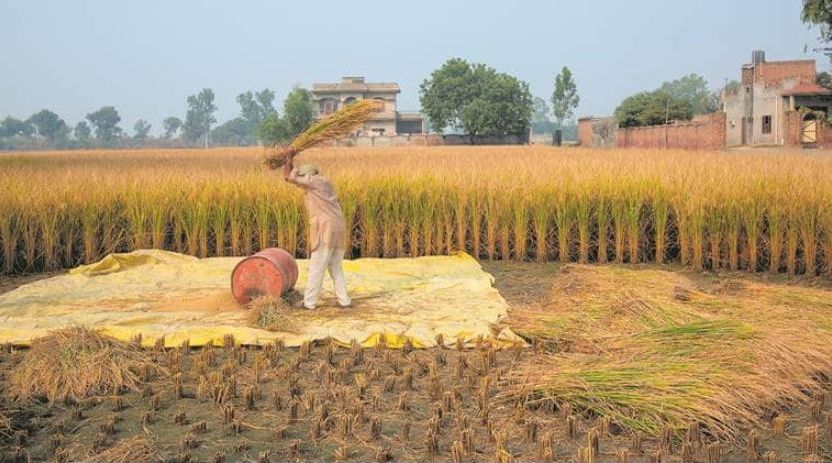 The exhibition highlights the issue of crop-burning in the rice-fields of Faridkot in Punjab every winter and the resultant "agricultural shock" to the air quality in northern India due to the smog. It also raises the pertinent question—can farmers be held responsible for the crisis? The government should encourage the farmers to take up crop diversification or switch to less water-intensive crops by extending price incentives and better marketing facilities.
The photo exhibit was not limited to issues in Delhi. R.L. Srinivasan, a Kabaddi coach in Chennai has been fighting the issue of fly ash pollution in Ennore which supplies electricity to Chennai and other parts of Tamil Nadu. This issue also figures in the photo exhibit. A National Green Tribunal petition filed by a six-village committee he helped set up has led to health studies being conducted in the fishing villages around Ennore.
In north India, air pollution is given its seriousness only during winter when it escalates. But if it has to be curbed, air pollution needs a serious year-round engagement of the public.
Posted by
Attachment