Koley Kisku, a primary school student at Ranipur village at Rampurhat block in Birbhum district of West Bengal suffers from a thyroid gland related ailment that has partially affected his ability to speak. His school mates say that the 11-year-old could speak normally till a few years ago but he began to lose his voice. Nowadays, he sits quietly in a corner, unable to mingle with other kids. 
Koley is not alone in this predicament. Around 86 pupils who study at Ranipur Lalbazar Primary School that offers education from pre-primary to class IV often miss classes due to various illnesses like diarrhoea. Dirty water from a village pond which is used to cook the mid-day meal for them is found to be the primary cause for this. 
Dirty pond water as the culprit
The school headmaster concedes that the water is not cleaned or purified of germs before it is used for cooking. "Our staff member walks about one kilometre every day to bring water from the pond to cook the meal. Students contract ailments by consuming mid-day meals. We have informed the administration and education department several times but nothing has been done about the situation. We have to depend on the pond as the water level here has gone down due to overconsumption by stone quarries and crushers functional in the area," says Sk Jinnar Ali, the school headmaster. Moreover, the school lacks separate toilet facilities for girls and boys.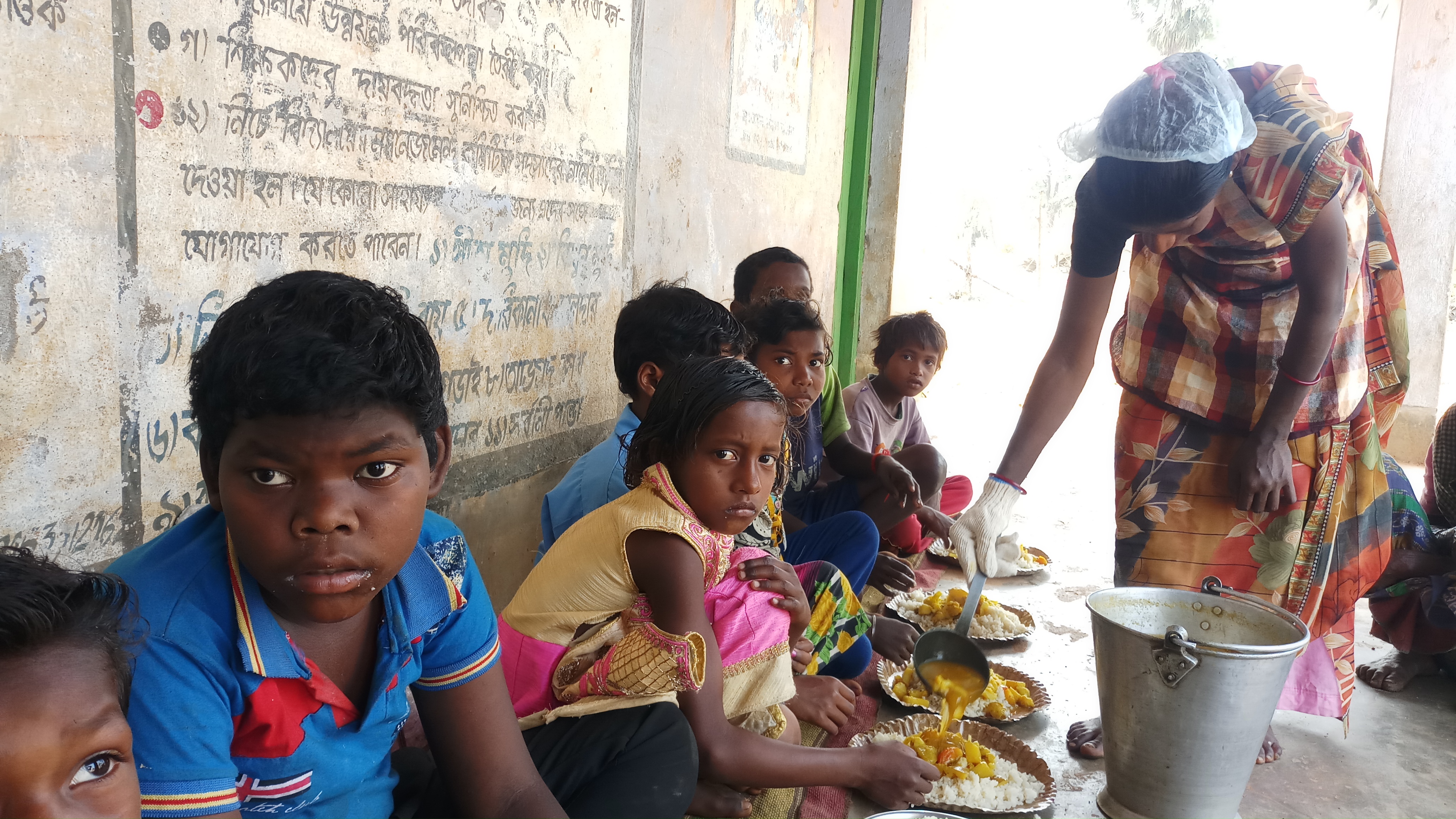 Ali says that even the students of an Anganwadi of a nearby Kastogora village are being served mid-day meal made from the same contaminated water.  
Locals complain that the water level has receded up to 180 ft and the situation worsens during summers. "The water level has been receding drastically and sometimes it is not possible to get water even at a depth of 200 ft. The stone quarries have been taking away most of the water. We often get dirty water to drink. The situation turns pathetic during summers when we have to travel a distance of 10 kilometres on a bicycle carrying plastic jars to bring water. We often face the danger of being bitten by venomous snakes or being harassed by men," says Reba Mudi adding that the underground water level also remains low during the rest of the months of the year.
Farming suffers due to shortage of water
The shortage of water has brought farming to a virtual halt in Ranipur forcing men to migrate to Kolkata or other states of the country to earn their livelihood.
Sixty-year-old farmer Sudhir Mudi says that he has been doing odd jobs due to the water crisis. "It doesn't make sense to think of farming when people are not getting water for drinking. Women have to walk or cycle to far-flung areas to collect water and often indulge in verbal clashes with people of other localities who do not allow us to take the water as they also face the same crisis. The stone quarries and crushers have ruined us but the administration has remained mute spectators. Most of the farmers have already migrated in search of livelihood but a few still remain due to old age." 
But this situation is not restricted to Ranipur. Several villages in Birbhum district of West Bengal are facing severe water crisis with each passing year thanks to the stone quarries and crushers that have proliferated in the area destroying the ecology of the district and turning several waterbodies dry. 
How mining ruined a district
The history of mining in Birbhum goes back to over 150 years when it was first started at Nalhati by the descendants of Maharaja Nandakumar who was a diwan during the colonial era and was the first victim of hanging after being accused of forgery in 1775. 
The mining spread to other areas of Birbhum in the later years but was largely disorganised and private players were involved. In the late 1960s, the state government decided to offer employment to tribals and began to lease mines exclusively to them. There was a severe movement against the stone quarries and crushing units destroying the environment between 2003-09.
As a result, the government intervened and mining was stopped briefly in 2010. A tripartite agreement was also signed between the quarries and crusher owners but it lasted for only a few days and soon the illegal activities began and people began to face similar atrocities. Indiscriminate mining has severely affected the water quality in the area. 
Now, the situation has reached a saturation point where people in some villages do not take daily bath and instead save the water for livestock. Khepa Baski who lives in Bortolla village turns emotional every time he sees the dry canal near his house which is now being used as a playground by children or as grazing ground for livestock. "The canal used to overflow with water till a few years ago but the shortage of water at the Massanjore dam in Jharkhand has strictly limited the release of water. The canal has ankle deep water in the monsoon while the rest of the year, it remains dry. It is hard to believe now that it was once a lively canal."
Another villager Dara Singh Tudu says he skips bath often for a week to arrange water for livestock. "We can live without bathing but the livestock needs water to drink. Villagers, including women, defecate outside due to the water crisis," he says.  
"Once a quarry or a crusher starts on a spot, it doesn't take long for the surrounding land to get destroyed by the stone and stone dust. The water level starts depleting and the dust settles everywhere. Most of the people have been compelled to sell their houses at throwaway prices after they found it difficult to consume the water laced with dust and got affected with diseases," says Anil Saha (32) who runs a hotel close to a quarry at Nirisa village in Rampurhat block of the district. "There are some villages in Birbhum where water is supplied through water tanks as the underground water is not available," he says. 
Illegal stone quarries make lives hell
Kunal deb, secretary of Uthnau, a non-governmental organisation, which has been working for nearly two decades to mobilise the Santhal community against stone quarries and crushers claims that the water level has been receding at an alarming rate in Birbhum district. "We have done a study on the water level in the district and found that it has been decreasing by 15 ft on an average in a decade due to the massive exploitation done by quarries and stone crushing units. The situation might take a turn for the worse if things are not checked as already several pockets are reeling under water shortage."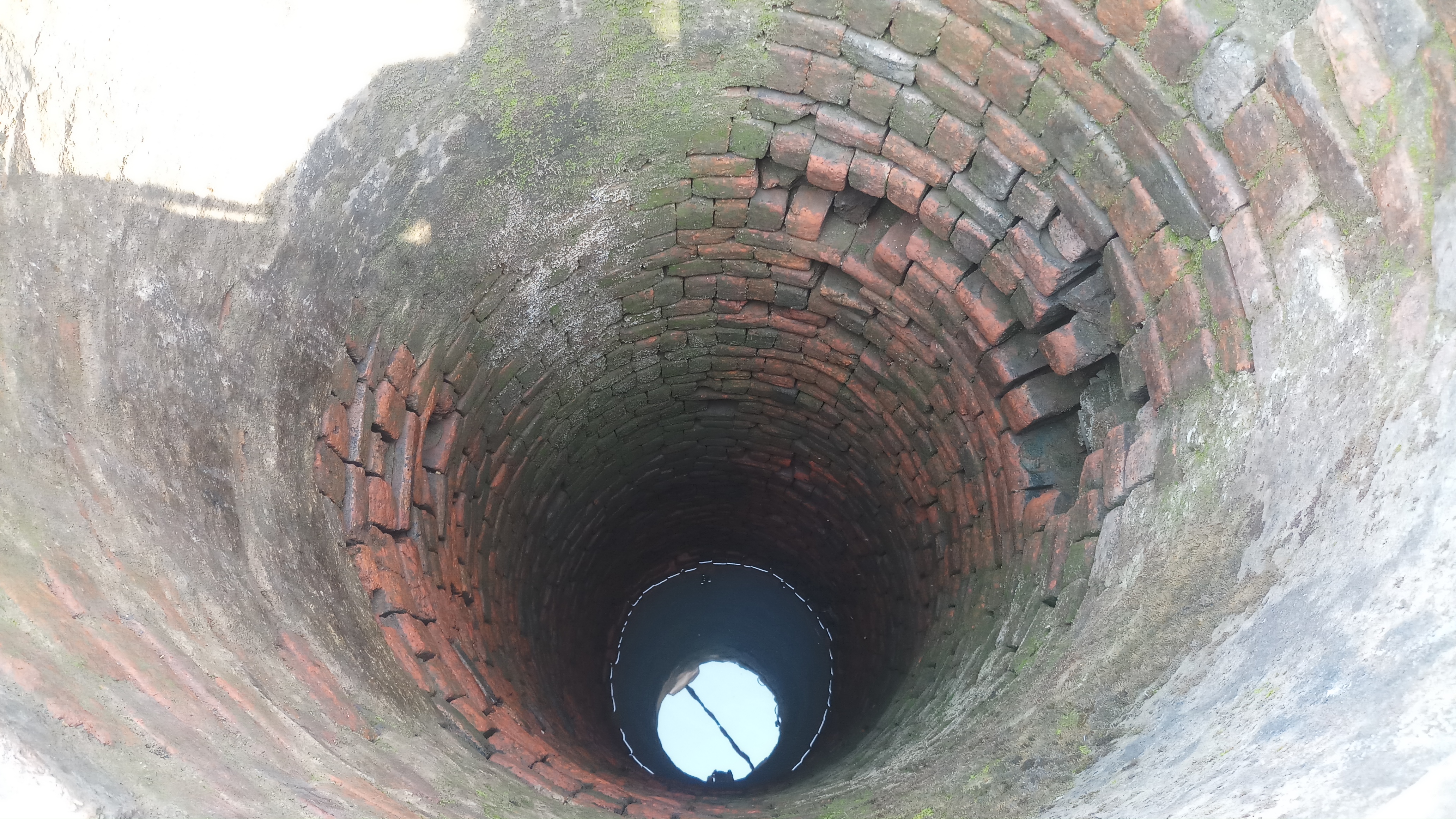 He says that over 180 illegal stone quarries and 2000 stone crushers are operational in Mohammedbazar, Rampurhat I, Nalhati I and II and Murari blocks that have forced silent displacement of villagers in 142 villages because of excessive pollution, health ailments and the shortage of water. 
Uthnau and its activists continued their protest against degradation of environment even after signing the agreement and the stone crushers had to reduce their operational time from 24 hours to 12 hours and also raised their voice against the shoddy implementation of environmental rules. 
On August 31, 2016, the district magistrate of Birbhum passed an order for closure of mines running without environmental clearances. "The NGT also took up the matter in 2016 and issued a show cause notice to 213 mines asking why they should not be penalised for causing environmental degradation. The notices were thereafter served to the respective mines by the district police. The matter was then taken up for hearing in NGT," says Santanu Chakraborty, a lawyer at NGT. 
Deb, however, claims that the stone quarries are still operational and the orders have been clearly violated. He says that around 15000 acres of agricultural land vested to landless tribals have been illegally distributed among quarry owners. "The owners bypassed the laws of the land being used only by adivasis by letting their employees or acquaintances buy the land and then give them a consent letter to use their land for consideration."
When contacted, the incumbent district magistrate, however, claims that the mining has been stopped post the order though she concedes that legal stone crushers are still operational. "The mining has already been barred and the crushing units have been told to operate with strict guidelines. We are also creating freshwater bodies in several areas to mitigate the water crisis. We are also in the process to lay pipes in those villages where groundwater resources have depleted and water would be supplied through Mayurakshi River including the school in Ranipur village where mid-day meal is being cooked with contaminated water," says Moumita Godara Basu, the district magistrate of Birbhum.
Posted by
Attachment