For centuries, communities in undulating, hilly and mountainous regions have been using gravity flow water systems for drinking water and irrigation purposes. Kul in Himachal Pradesh, Apatani farming system in Arunachal Pradesh, Zabo in Nagaland, Ahar Pyne in South Bihar and Jharkhand, Khadin in Rajasthan, Pukhar in Southern Rajasthan and parts of Madhya Pradesh, Phad in Western Madhya Pradesh and Maharashtra and Tar Bandh in Mahakaushal. All these systems irrigate agricultural fields by diverting the flow of water from seasonal/perennial streams, through an intricate network of channels thus using gravity to assist the flow of water to downhill fields. 
The traditional wisdom is, however, losing out steam in recent times. Farmers are increasingly relying on groundwater sources for irrigation, which has slowly led to the disuse of such traditional wisdom. Phad irrigation systems, which was a popular method of irrigating crops by diverting water to phads, or agricultural plots, in Western Madhya Pradesh and Maharashtra has nearly vanished from these regions as farmers compete with each other for individual resource ownership rather than shared stewardship. This disturbing trend is leading to pressure on groundwater resources and increased rates of crop failure. 
However, there are some organizations that are working towards reviving this traditional wisdom by promoting shared community ownership of resources. The present article shares the experience of Aga Khan Rural Support Programme (India) in revitalizing the traditional phad irrigation system in hilly tribal villages of Western Madhya Pradesh.
Diversion-based irrigation system
AKRSP(I) initiated work on the first DBI in 2016 in Barwani district, as the undulating topography of the region offered good scope for the development of gravity-flow irrigation systems. 
Barwani is a predominantly tribal district with 69% population belonging to scheduled tribes. Only 36% of the net sown area of the district is irrigation. The state of groundwater development is 65% indicating moderate over-extraction of the resource, however, the low permeability of Deccan traps of the region means limited replenishment capacity of groundwater resources. There is, thus, a crucial need to shift to surface water and rain-water harvesting technologies for irrigation purposes. 
AKRSP(I) improved upon the traditional phad irrigation system by building a small storage tank across the stream. Water stored in the tank is transferred via pipelines and valved outlets to beneficiary farmers. This reduces transmission losses of water and increases the life of the system as compared to the traditional earthen channels which need frequent repair and maintenance. 
The first Diversion-based Irrigation (DBI) system was set up in Rojannimal village of Sendwa block in Barwani district. The challenging aspect in operationalizing this system was the low head difference. The elevation difference between the water source point and the lowest outlet point is referred to as the 'head'. Usually, DBIs have a head of 9-10 metres per kilometre, while the Rojannimal site had a head of only 4 metres per kilometre.  Despite the technical obstacle, sound engineering knowledge of the AKRSP(I) team and the wisdom of the community members led to the successful execution of the DBI system.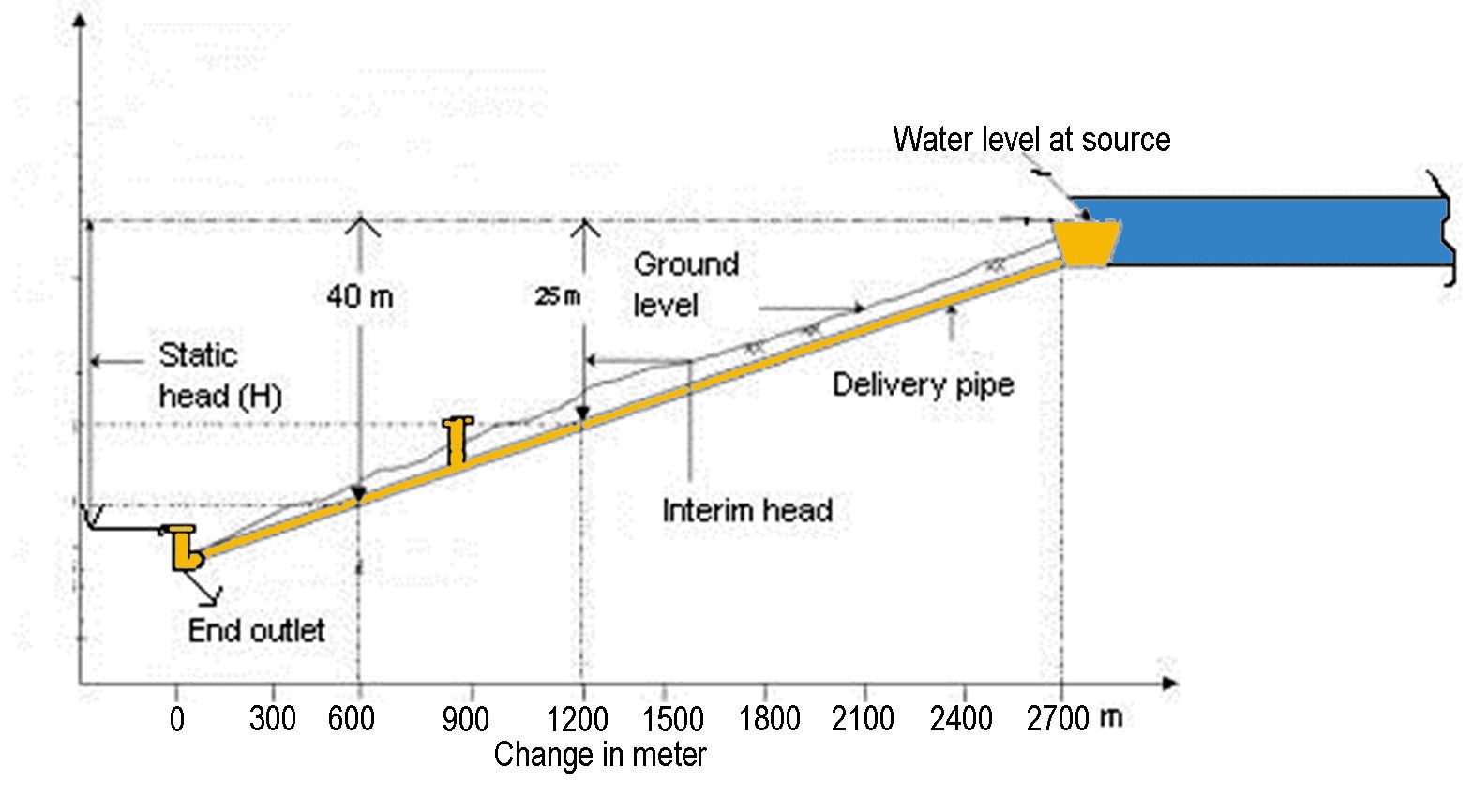 Community ownership and management of the DBI system is a crucial aspect to the successful operationalizing of the DBI system. The beneficiary farmers of a DBI system form a sinchai samiti (irrigation committee) for the operations and maintenance of the DBI system. A typical DBI system is around 800-1000 metres long and benefits 8-12 small and marginal tribal farmers. The cost of establishing a typical DBI is Rs. 300 per running metre. Community members contribute voluntary labour required for laying the pipeline network and tank construction. The material and equipment cost is borne by AKRSP(I). 
After the DBI system is built, it is handed over to the irrigation committee, which forms mutually agreeable byelaws regarding the distribution of water, maintenance of the structure, regular cleaning of the tank, fixing water tariff, collection of water tariff, frequency of meetings, conflict resolution mechanisms, fines and penalties. This allows for smooth operations and management.
Over the last 6 years, 13 DBI systems have been operationalized which have brought 111 hectares of land under irrigation coverage and benefitted 93 farmers. Four of these systems, which were erected in Barwani, channelized government support under MGNREGA and IWMP. The DBIs planned were included under village-level MGNREGA labour plans.
"Till last year, we took only one picking of cotton due to lack of water, this year we have had water and will keep the cotton till march," says Jagdish, Guradpani village in block Sendhwa of Barwani district.
Replication and scale-up potential
The technological simplicity, limited material and equipment requirement, make diversion-based irrigation systems easily replicable. Another advantage is the 24x7 availability of water as the transmission is gravity-based. The use of locally available sources of water is thus the perfect solution to the irrigation needs of UHM terrains.
Diversion-based irrigation has been undertaken by Tata Trusts on a nationwide scale since 2008 through a dedicated programme that is being implemented in 13 states with the help of 21 NGO partners. Apart from this, different NGOs operational in UHM terrains are implementing DBIs with funding support from other partners as well. Large scale replication of the DBI system can be undertaken under MGNREGA, NRLM, SRLM and IWMP programmes of the government.
This case is part of the 'Compendium of Best Practices: Water Management in Tribal areas', a document developed by AKRSP(I) and Axis Bank Foundation (ABF). 
Author: Anjali Aggarwal is a researcher with seven years of experience in documenting and understanding the change brought by grassroots organizations working in rural parts of India. An alumnus of the Indian Institute of Forest Management, her interest areas are Conservation, Livelihoods, and Education. She likes bird watching and having a dialogue with rural community members. 
Posted by