OPPORTUNITY
Foundation for Ecological Security invites applications for dean, Anantapur,Tirupati, Andhra Pradesh - Apply by March 17, 2012
Content courtesy: DevNetJobsIndia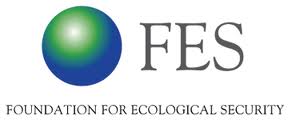 Foundation for Ecological Security (FES) works towards the ecological restoration and conservation of land and water resources in ecologically fragile and degraded regions of the country through the concerted and collective action of rural communities. FES's work with land, water and people is governed by a deep appreciation of inter relationships – inter relationships between natural and human systems, different ecosystems within a landscape and different elements within an ecosystem. By valuing these interlinkages, FES attempts to catalyze collective action, access economic opportunity and ensure the resilience of both, rural endeavour and natural endowments.
Description:
The FES seeks to hire a Dean for its start-up training institution for Andhra Pradesh. The position is likely to be based in Madanapalle, Chittoor District (130 km from Bengaluru) or Anantapur or Tirupati.

FES is setting up a training institution to respond to the learning needs of rural communities, panchayat representatives, and grassroots government and NGO functionaries to strengthen local self governance and ecologically sound natural resource management. Though aimed as a training facility, the centre should evolve as a learning institution for the participant and the facilitator alike. The challenge for the incumbent is to build the institution to respond to the perspectives of the learner; to help build bridges so that communities and local governance institutions in their setting, are able to govern and manage natural resources in an ecologically sound and a socially just manner.
Job Roles and responsibilities:
The Dean is expected to lead the learning institution in the region. This will include:
Lead the team for the institution in the region; provide strategic direction; co-ordinate with the FES Regional Team and the Co-ordination Office for effective functioning; build the profile, and be the primary spokesperson; co-ordinate with other training organisations for delivery of training programmes.
Lead the development of new training modules including training and trainer material, liaise with consultants and FES staff for content and training methodologies; conduct training of trainers and other training programmes; supervise the faculty members. Recruit staff, trainers, and consultants to enable timely and effective delivery of programmes; enable ongoing professional development of field trainers and faculty members.
Oversee the quality assurance function and ensure delivery of quality learning and training programmes, lead the analysis of data from feedback and training evaluations; ensure incorporation of lessons in training modules.
Manage budgets, supervise the logistics team, the accounts and administration function, and ensure that training programmes are effectively supported by logistics, accounts and administration. Oversee the effective functioning of grievance redressal mechanism for trainees, field trainers, and staff.
Acquire training assignments from government and other development agencies, organise timely desired reports, strengthen relationships with government departments/ agencies/projects/ programmes with significant budgets for training and capacity building in related areas; communicate with clients. Oversee the development of communication material (including training calendars) to create awareness about the institution and its offerings.
Qualification:
A post-graduate degree in development studies, rural management, education and training, conservation biology, social work, agricultural/ civil engineering, agriculture, botany, or forestry.
The applicant should have a deep interest in and flair for training in addition to 15 years or more of experience in community based natural resource management, of which at least 5 should be in leading district or state level initiatives.
Substantial experience in design of training programmes, and as a trainer is essential.
Fluency (oral and written) in the Telugu and English is essential.
Experience in leading and working with multi-disciplinary teams of peers is desirable.

This position works in close collaboration with the FES Regional Team Leader and reports to the FES Senior Manager in the Co-ordination Office at Anand, Gujarat.

Interested candidates are requested to send their CV to the below mentioned address.
Last date to apply: March 17, 2012
Contact details:
Foundation for Ecological Security,
PB No. 29,
Anand-388001
Email: careers@fes.org.in
Website: www.fes.org.in

FES.jpg