India's national lockdown to curb the fast-expanding community transmission of coronavirus led to life coming to a standstill across the country. The long pause of over three months is starting to ease, and the new shift towards "normal" gives health and hygiene ultimate attention. The government has announced the opening of educational institutions with 30 percent attendance starting from the first of July.
While this move is still underway, villagers of Umrain block in Alwar, Rajasthan, are gearing up for this effective implementation to bring school education back on track.
Sehgal Foundation projects and initiatives in eight states of India help to provide functioning rainwater harvesting structures in government schools, especially in water-deficit regions like Rajasthan. In each project, the foundation ensures that beneficiaries are independent, and the results will be self-sustaining irrespective of the longevity of the project. This is ensured in part by establishing village development committees (VDCs) for effective functioning, transparent project execution, and community participation in village development goals, including the creation and maintenance of rainwater harvesting structures.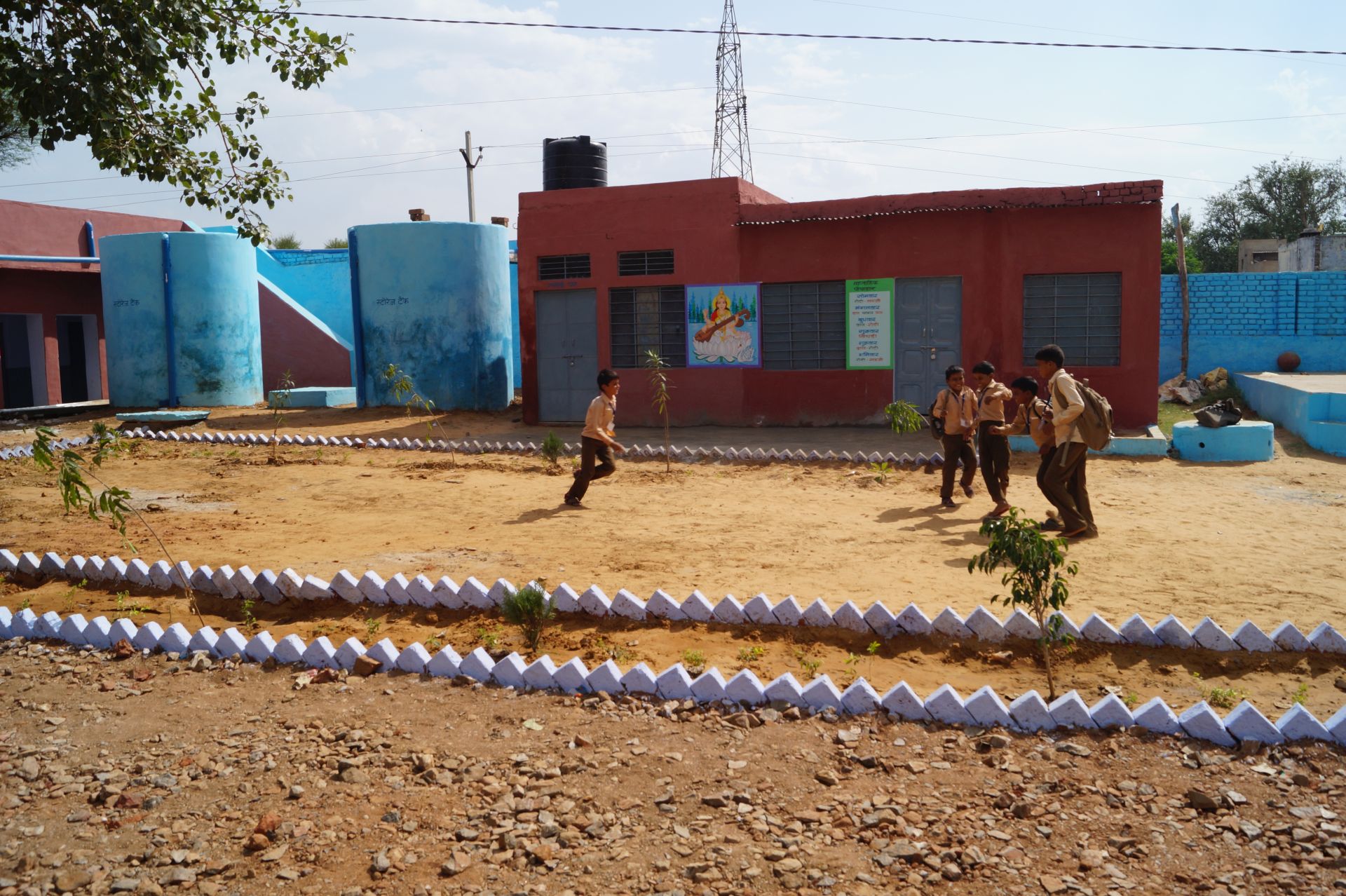 Villagers have taken responsibility for examining school infrastructures before students return to their classrooms after three months. They identified broken pipes and bands that secure water containment and flow to the tank, which left unattended could have exposed children to mass Covid-19 contamination through these leakages. Hopeful about news from the meteorological department of good rains in the same month, villagers wanted to make the best use of time to make these structures safe for their children.
When reverse migration had emptied the labor market of the right service providers for the repair work, parents with basic structural life skills came forward and fixed the broken pipes and band. VDCs in village Umrain, Akbarpur and Prithvipura pooled their savings of rupees one lakh to use for the maintenance of rainwater harvesting structures. Members of the VDC stepped up to clean the school premises, fixing leaking roofs and repairing damages. They took the government and foundation guidelines of Covid-19 with utmost sincerity for the safety of their children.
Mohammad Imran, Sehgal Foundation coordinator from Alwar, says, "At every step, we have always prophesized sustainability as the ultimate mode to self-governance, while working at the grassroots with village communities. I was so happy to see the community take ownership of repairing the rainwater harvesting structures. Our work has proven to be fruitful during this pandemic."
The pandemic, the lockdown, and the times ahead may be unpredictable, but Sehgal Foundation teams continue to prepare rural communities for the most unprecedented events through these projects and interventions. The resilience shown by the VDCs stand as successful examples to other villages and project areas, driving development forward.
Jincy Chacko is Communications Associate at S M Sehgal Foundation, a rural development organization, registered in India since 1999.
Disclaimer: The views and opinions expressed in this article are those of the author/s and do not necessarily reflect the policy or position of India Water Portal.
Posted by
Attachment