Waghad Dam in Nashik, Maharashtra, constructed in 1984-85, irrigated less than 1% of its total irrigable command area, while farmers in the tail area did not receive any water. Bapu Upadhye of Samaj Parivartan Kendra organised the local farmers, mobilized them to come together and fight for their water quota.
The motivated farmers formed various WUAs (Water User Association) and quickly brought the whole command area of the dam under their network. Soon after, all WUAs were federated and on November 1, 2003, the management of the Waghad Dam was transferred to the WUAs Federation.
The specifics of the initiative are noted below.
Scale of the project
15000 farmers are member of 24 WUAs
They irrigate 10000 hectares land
Implemented in 19 villages
Tail end farmer get timely and sufficient quantity of water
Federation's success secrets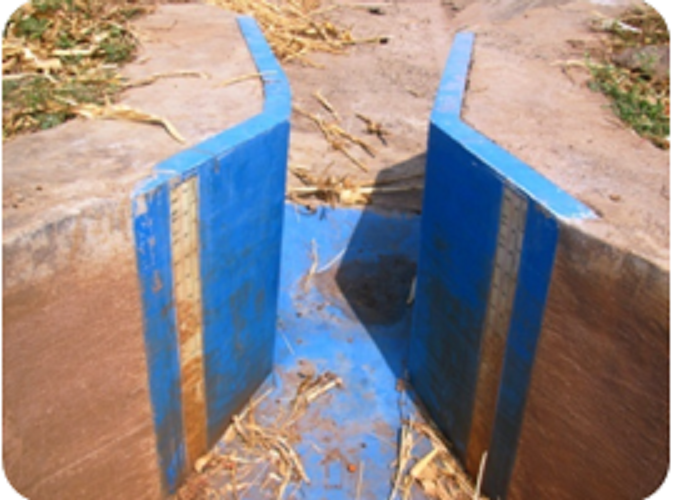 Closely monitored water management system
Measurement of water is essential
Water tax levied from every farmer based on use
Change of fortunes
Water tax paid to government increased by 15 times
Assured supply of water increased returns of innovative farmers by more than 50 times
Number of beneficiaries from the dam increased
Innovative vision of the people
Concept of economic 'value' to water
Water tax charged from well owners as they too benefitted
No new well or borewell constructed in the last 15 years
Crop planning only after review of available water in dam and water budgeting exercise
Farmers use drip and sprinklers to use water judiciously
Farmers keep field channels clean and free of garbage to save water and prevent blockages
Defaulters punished through social pressure or fines
Major achievement
The implementation of the Management of Irrigation eSystems by the Farmers Act, 2005, in Maharashtra, that equips farmers to come together and manage their irrigation sources through WUAs.
Challenges ahead
Assured supply encourages farmers to go for water-intensive crops
If the dam fails to supply this, there is a chance of groundwater exploitation in the future
May also lead to future investment in wells and borewells
The Waghad project success story is one of the largest and more  successful examples of Participatory Irrigation Management in the country. 
Posted by
Attachment

waghad_report.pdf