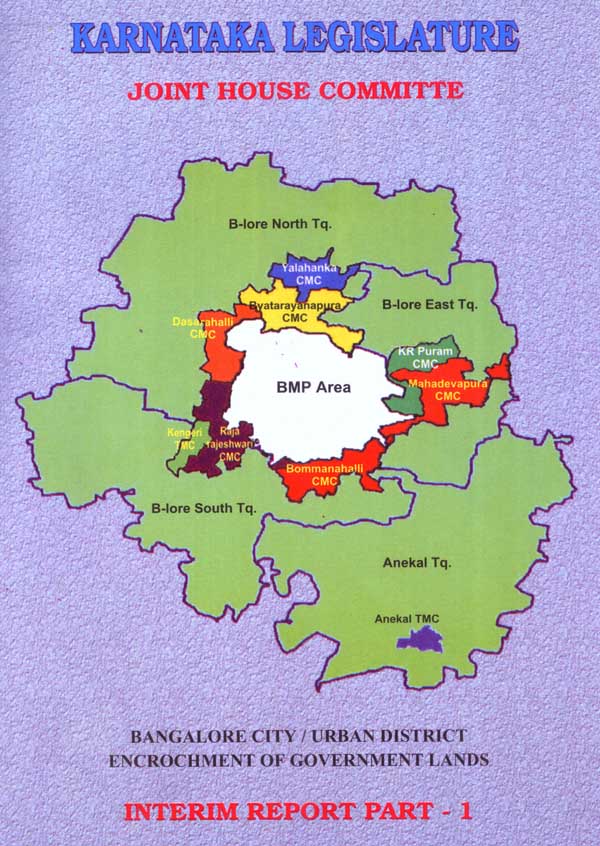 The Joint Legislature Committee on Encroachments in Bangalore Urban District, was constituted in June 2006 with 14 MLAs and 6 MLCs, with A T Ramaswamy as Chairm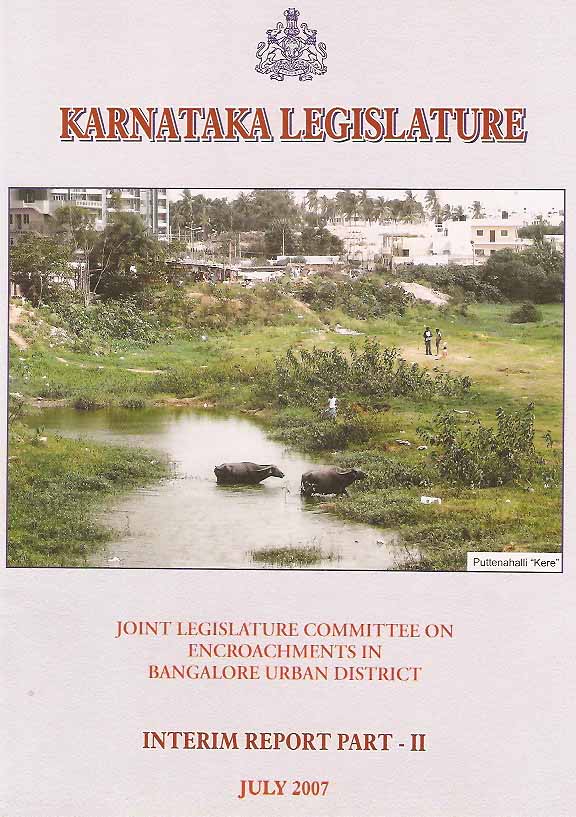 an. The attached report contains translated excerpts from the original Kannada report released in 2007, as well as a complete detailed version of the interim reports.
The report written on the basis of spot inspections, land surveys and hearings of various government departments and statutory bodies, concludes that the various state bodies such as the Bangalore Development Authority, Bruhat Bengaluru Mahanagara Palike, City and Town Municipal Councils etc, miserably failed in their duties to protect Government and public land, and have become helpess, tolerant witnesses, and in many cases, active participants, abettors and promoters in these crimes in tandem with the land mafia.
The India Water Portal, is grateful to Mr. Rohan DSouza, for making this report available for uploading onto the portal for wider public use.
Complete version of the interim report (parts 1 and 2) were available on the internet here (Part 1 and Part 2), and have been extracted and attached here.
Posted by
Attachment