The pandemic has wrought havoc on the entire world. Pessimism, suffering, unemployment, hunger and poverty resound in all corners. To survive is a physical, mental and financial battle. And every family and individual has an anecdote to narrate that speaks volumes about their combat strategy, losses and victories.
The following is a compilation of field notes collected from Tamil Nadu in July 2020 during the study 'Life in the era of COVID-19: Impact on women-village makers & future prospects' by the Impact and Policy Research Institute (IMPRI).
Blessing in disguise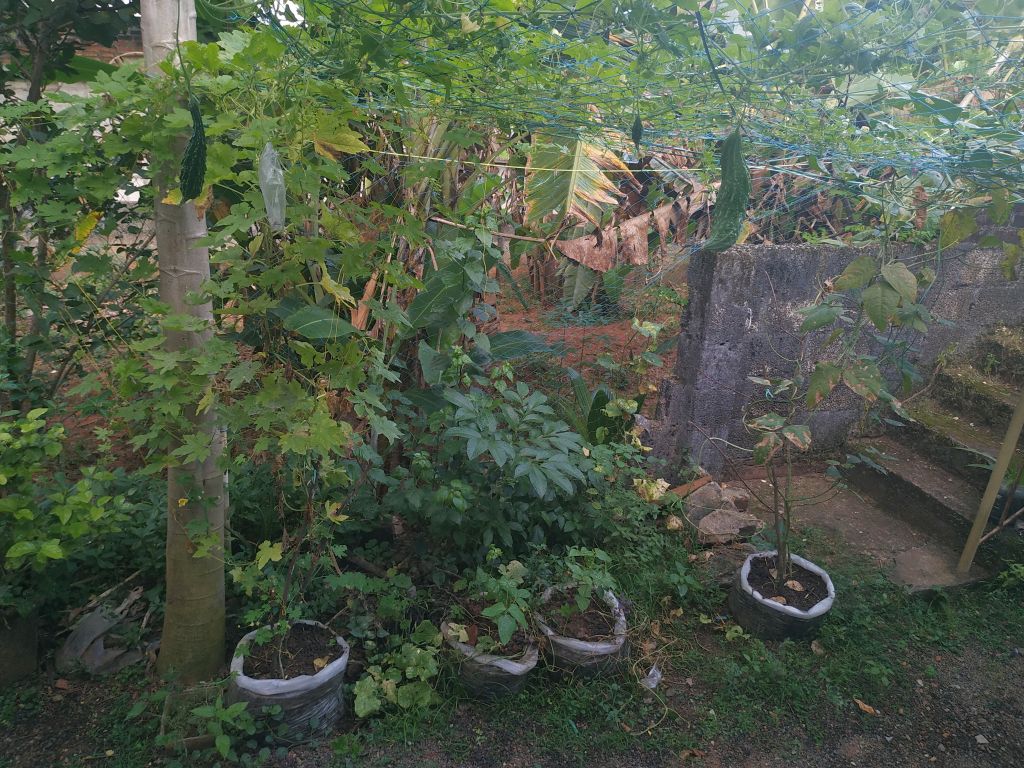 When the entire world was under the gloomy spell of the pandemic Tessy Therese wished to count her blessings. The pandemic had brought her family together as her husband and children who worked and studied far from home in Kanyakumari, Tamil Nadu reached it after some struggle. After their reunion, the family cultivated a vegetable garden and purchased chickens and rabbits to get more out of the lockdown family time. She believes, approaching the situation as a blessing in disguise, gives her the strength to not despair in this hard time. She is better off with money to sustain the family, which essentially allowed her to brood less.
The exacerbated story of unemployed graduates
Voice of a widow Latha Maheshvari from Kanyakumari, Tamil Nadu concerned over her unemployed educated sons doing menial jobs during lockdown after losing quality jobs to the pandemic: "My two sons are my world. The educated elder, took up heavy manual labour as his occupation to sustain me and his brother, after his father's demise. The younger one was almost ready to take up his job after six months of training, but the pandemic blew up all possibilities. In his search for a decent job during the pandemic, he has gone to great lengths, even to the President of the Opposition Party of Tamil Nadu. We hope our plight ends and that the pandemic does not misplace the graduate in an unworthy job."
Time to set a good example
"Patriarchy has always thrived, but I believed that its vigour would wane with time. Well, the pandemic has proved it wrong. It has turned the spotlight upon the deeply rooted crisis of our society. The time spent with my family has revealed that my brother has inherited every bit of the patriarchal nature from my dad. It seems, the vigour only amplifies, and the victims must accept it as an ancestral endowment. However, it has taught me that change is far from us unless every family and parent set an ideal example for the children," says Darshini Priya from Salem, Tamil Nadu.
Every student deserves it equally
This story depicts the stress of Jemima Paulraj, a teacher who wanted to provide the best for her students but was bound by the management. A higher secondary teacher from Kanyakumari, Tamil Nadu wanting to be anonymous expressed her genuine concern for her students. While the school management wanted to commence classes for the sake of having begun, the teacher thought about the 140 others who have no access to technology to attend class. With neither expertise in handling technology herself, nor a surety that her students would be benefited by the classes, she is perplexed.
"The management must take time and ensure that both the teacher and the students have a smooth experience. Rushing it through brings no good", she said.
A family too big!
Valsala Bai is a homemaker from Kanyakumari, Tamil Nadu with deep concern over the welfare of her extended family—the village. Although the pandemic has reduced her movement, she has been constantly reaching out to those in straightened circumstances. She has been facilitating help to reach those in need of financial and medical assistance. "They come with expectant eyes. I get in touch with officials to make sure that the deprived are taken care of. They come broken but leave happy. Their trust in me has been reinforced and it is a priceless compliment. It is a joy to help," she commented.
Domestic violence: A silent pandemic
Saroj Vasantha, a young mother, can be seen as the epitome of voiceless women. She feared to even give her consent for the survey and waited until she had the approval of her husband to reveal her name. She was the only one in the village in Kanyakumari, Tamil Nadu to acknowledge in a muffled voice the existence of domestic violence. Her depressed tone, shifty eyes, and nervous posture spoke volumes about the apprehension that lay like a mantle upon her head. For her, the violence at home is attributed to financial struggle which aggravated during the pandemic as her husband lost his job.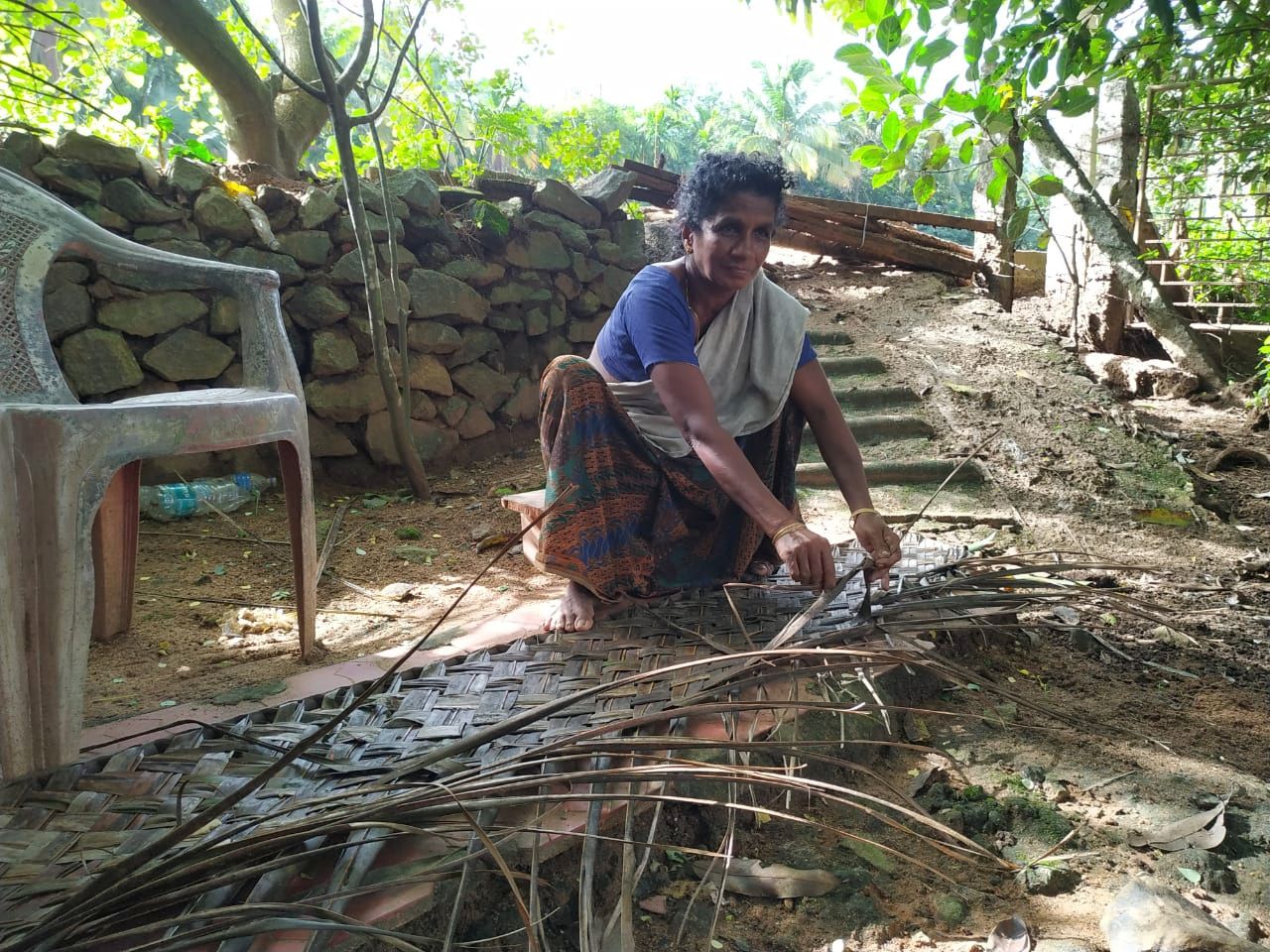 Hope
Selvi Thangamriam is a widow, who lives alone in a small hut erected on encroached land on the bank of a canal in Kanyakumari, Tamil Nadu. She worked from 3-9 am in hotels, fetching water and earned Rs. 200 every day. With the pandemic, she lost her job and had no means to sustain herself. Local families agreed to employ her to assist in household chores. Alongside that, during her free time, she weaves coconut leaves for roofs and makes a meagre earning out of it. The ration, pension and cash transfer are a real relief package to her. With a smile, she said, "we will be taken care of. If not the government, then God sends angels."
Pandemic—not an impediment to development
Rani Mary, the mother of two little girls, encourages her daughters to be creative and artistic. The 11-year-old daughter learned to tailor all by herself. They take part in local online contests and draw to their heart's content, after having dropped out of drawing school. Because Rani is not educated enough to teach them and as their school is silent over beginning classes, she makes sure that the pandemic does not hinder their development. While on the one side her husband is struggling to find employment to sustain the family, Rani who is from Kanyakumari, Tamil Nadu motivates her children to engage in productive activities.
United we stand
Mahalakshmi Venkatesh is a farmer from Thoothukudi, Tamil Nadu who cultivates rainfed crops. Because the pandemic occurred in a non-rainy season, her farming activities have been less affected. She and her fellow villagers work under the MGNREGA scheme during such times. To benefit everyone, the villagers come to a mutual agreement as to when each must avail of the scheme. Consequently, she gets to work for a couple of days and then waits for her next turn for a couple of weeks. The unselfish villagers together are responsible for the village's survival, even during hard times such as the pandemic. She is pleased to live in the village even when it lacks minimal facilities. 
We rise by lifting others
Anitha Rani toils hard at a cashew factory in Kanyakumari, Tamil Nadu to provide for the needs of the family that has been disrupted because of her husband's unemployment. While she goes out to work, her very supportive family takes care of all other chores at home. She is also an asthma patient and struggled to get medical assistance during the lockdown. While she was admitted to the hospital, her husband had to challenge the police to go and meet his wife. "I used to wait in fear for my husband to come. Some brutal men will not bother to listen," she recollected. Now that she is better again, she struggles to make ends meet with her little earning, which should also be spent on medicines.
Note: *Names have been changed for anonymity
The field notes compilation can be found on YouTube below -
Gby Atee is currently doing her B.Sc. in Economics and Finance from Ashoka University and is a Student Researcher at IMPRI.
Posted by
Attachment