Water, for India, has profound impacts on the health and wellbeing of our citizens; perhaps more so, considering how intertwined it is with various facets of our life, be they social, economic, gender-based, political, or even religious. The evolution of the National Water Policy and the ensuing national debates/ critiques have reiterated how challenging it is to build a common policy with national consensus.
From the journey of regarding water as an 'economic commodity' (2002) to a 'common pool resource' (2012), we as a country have traversed the long and arduous path of understanding some of our limitations and short-sightedness when making policy recommendations for the vast expanse of our extremely diverse nation.
This retrospection brought us to 2020, and the time for a "new and improved" National Water Policy (NWP), one which has derived lessons from the past and can envision an inclusive and sustainable water future for India.
The planning of NWP 2020 is novel for being the first water policy that includes the voices of youth from all walks of life. This representation was achieved by enlisting the help of the members of the Indian Youth Water Network (IYWN). This is a network of young representatives from various research disciplines of engineering, ecology, policy, social sciences, and law as well as practitioners and grassroots stakeholders. We are determined to establish a common platform for dialogue by transcending the silos that currently exist in the water discourse.
The seeds of IYWN were sown back in late 2019, but the network officially launched its platform and vision in May 2020. With about 100 members enlisted currently, the first official task for IYWN was in fact imagining a water future, and translating those ideas into actionable goals under the NWP 2020.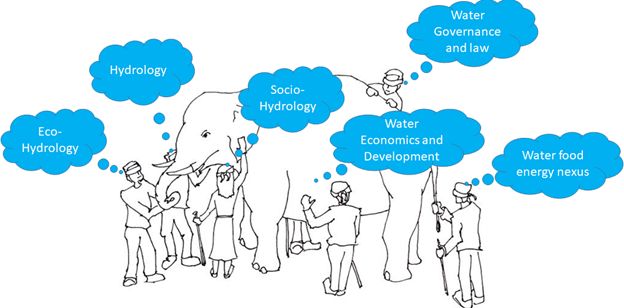 Our discussion on the NWP, much like the foundation of the IYWN, began with an acknowledgment of the fact that the priority needs and the voice of the youth are grossly underrepresented in water dialogues today. Having said that, it was quite challenging to imagine our "ideal water future", which would be beneficial to all stakeholders. After several intense brainstorming sessions led by the network members and supervised by senior water professionals, IYWN was able to submit its recommendations to the NWP working committee in June 2020.
We are very excited to share some of the salient points of these recommendations with the readers of India Water Portal and demonstrate the perspective of the youth on two vital areas of the NWP 2020 -- data and research, and water education.
Data and Research
Ask any water researcher today, and the primary concern they would have is on the availability of grounded, reliable spatio-temporally congruent data. Government agencies usually cite budget or technical capability restrictions on the hosting and updating of data access web portals. Where such portals do exist, there may be discrepancies in format, and data is often uploaded in a way that restricts programmatic access. Qualitative information on water pertaining to history, politics, and culture is even harder to find, effectively discouraging the development of hydrologic models incorporating these complex interactions.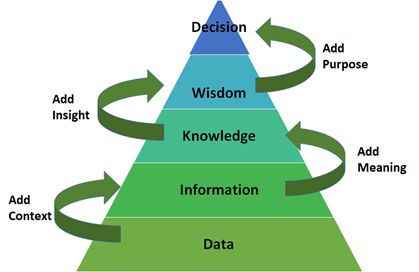 These limitations in the current framework motivated the IYWN to propose building a sound Decision Support System (DSS) where watershed level data is nested within the larger basin level information.  This is formulated as a medium with bidirectional feedback regarding data collection, knowledge creation, science communication, and decision making. Good data governance and consciousness would ensure transparency and accountability. This will facilitate the inclusion of deterministic as well as heuristic approaches, whereby the needs of researchers for proper diagnosis of catchments and making sound overall prescriptions are met.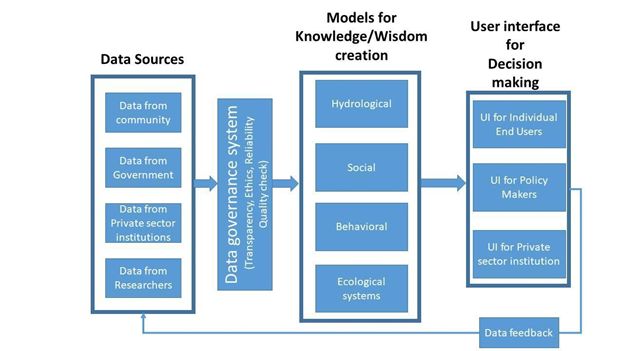 The DSS would follow a four-layer schema as -
Qualitative and quantitative data (from various sources such as government and private sector, community/crowdsourcing, researchers, etc.), and the associated metadata
Data governance system (with necessary codes for transparency, reliability, and ethics in place), relevant models (hydrological, social, behavioral, ecological, etc.)
Ensemble models can be used accordingly by various stakeholders to generate a suite of decisions relevant to their sector.
User interface (UI) for decision making. When decisions and "secondary data" are generated from the UIs, they can be fed back to the data layer to iteratively improve the decision-making process.
This DSS structure proposed can foster an institutional space where data can be shared, discussed, or disputed. It is also designed to "upgrade" or improve using over time, given the feedback nature of the design. In our opinion, this creates a sustainable and equitable data-sharing platform, mutually beneficial to all water researchers.
It goes without saying that timely maintenance, management, and troubleshooting is vital to ensure that the DSS meets its intended goal. In addition to the DSS, the network recommended governmental support for multidisciplinary research (including exploratory research for understanding the ramifications of water use and availability on human life), science communication, and semi-urban and rural water research.
The handling of such DSS should be given in the hands of youth networks encompassing young professionals in civil society organisations, think tanks, tech-entrepreneurial spaces as well as academic institutions in the basin. This, we believe, will ensure sustenance and timely updating of the portal so that it does not become a ghost entity after its launch. This can also lead to an overall paradigm shift in decision making and conflict resolution over sharing waters.
Water and education
IYWN members were also vocal about the limited, piecemeal, uncoordinated nature of water education in India and wanted to advocate for strong measures to further awareness and water literacy among all ages and educational backgrounds. We also wanted to stress the importance of participatory learning, where communities across professions, age groups, and strata of society feel empowered to manage their own resources and contribute to the water paradigm at large.
Water users should be educated on basic hydrological concepts like the connections between surface water and groundwater and watersheds. Water education must involve awareness of local water resources, issues in their watershed, vulnerabilities, the local climate, local problems like saltwater intrusion, the importance of maintaining low water flow in rivers for ecological sustainability, etc. This will help them develop a contextual understanding of their water resources and ground them to their biophysical settings. Knowledge of the local water system can help generate sensitivity towards the importance of regulating water use.
Water education in schools should be integrated into environmental education, with a special focus on inculcating critical thinking among students on ideas around sustainability and equity, and to generate curiosity among children about the natural environment. Discussions on ancient water wisdom and modern methodologies could also be included in the curriculum.
At the university level, dedicated water science degree courses need to be introduced to provide students from a variety of backgrounds (such as science, technology, policy, law, public health, etc.) the ability to leverage convergent skills for growth in the water sector. More emphasis should be placed on handling local projects and bridging the gap between theory and practice.
Individuals and organisations in field-based water sectors like agriculture, disaster management, health and nutrition, women and child welfare, and rural development should be given an opportunity for knowledge exchange, for them to learn from each other and external sources. Active participation from the governmental sector is also sought in these recommendations, wherein Krishi Vigyan Kendras (KVKs), Gram Panchayats (GPs), and/or other rural water departments should be entrusted with capacity building. Marginalized groups should be the focus of these capacity-building programmes.
This could be by training individuals to become 'barefoot technicians' and water educators employed by the local municipality. Interested individuals can also be engaged in initiatives like a compilation of the local water heritage and history. Creating such roles can help generate meaningful and dignified employment, especially among youth, in the post-COVID world.
Professionals in government water departments should also be trained in the social and ecological aspects of water management. Their training should also include field visits and exchanging knowledge with end-users like farmers. Lastly, soft skill development and interpersonal training programmes should be built for encouraging water leadership and mentorship preferably for women to create more empathetic and inclusive workspaces.
The opportunity to contribute to NWP 2020 was a moment of revelation for us network members - where we debated our priorities and collectively visualized the water future we had a chance to engineer ourselves. The willingness of the draft committee to include young voices for the first time is a welcome change from how seasoned professionals are usually handed the reins of policy reform.
We live in times of sweeping global change, most of which is being led by the youth. Our fresh perspectives, unrelenting enthusiasm, and intimate connection with grassroots-level scenarios lend us the potential to dismantle the status-quo and nudge the system out of its comfort zone. As some of the most passionate champions of water equity and sustainability in India, IYWN is hopeful that these ideas are just the beginning of a meaningful transformation. 
The contributors to the article include Anav Vora, Anu Sridharan, Apoorva R., Bihu Suchetana, Craig D'souza, Devadatta Tengshe, Divya Sharma, Karthik Seshan, Lakshmikantha NR, Manjunath, Nakul Heble, Neha Bhadbhade, Neha Khandekar, Prakriti Prajapati, Rashmi Kulranjan, Rinan Shah, Ruchi Verma, Sai Veena, Satish Regonda, Sumita Bhattacharya, Tarun Bisht, Tanvi Agrawal and Yaswanth Pulipati.
Posted by
Attachment