The Nirmal Bharat Yatra, also called the The Great WASH Yatra is a multichannel, mega-campaign that harnesses the positive power of Cricket and Bollywood to promote awareness and enact behavioural change around sanitation and hygiene in India.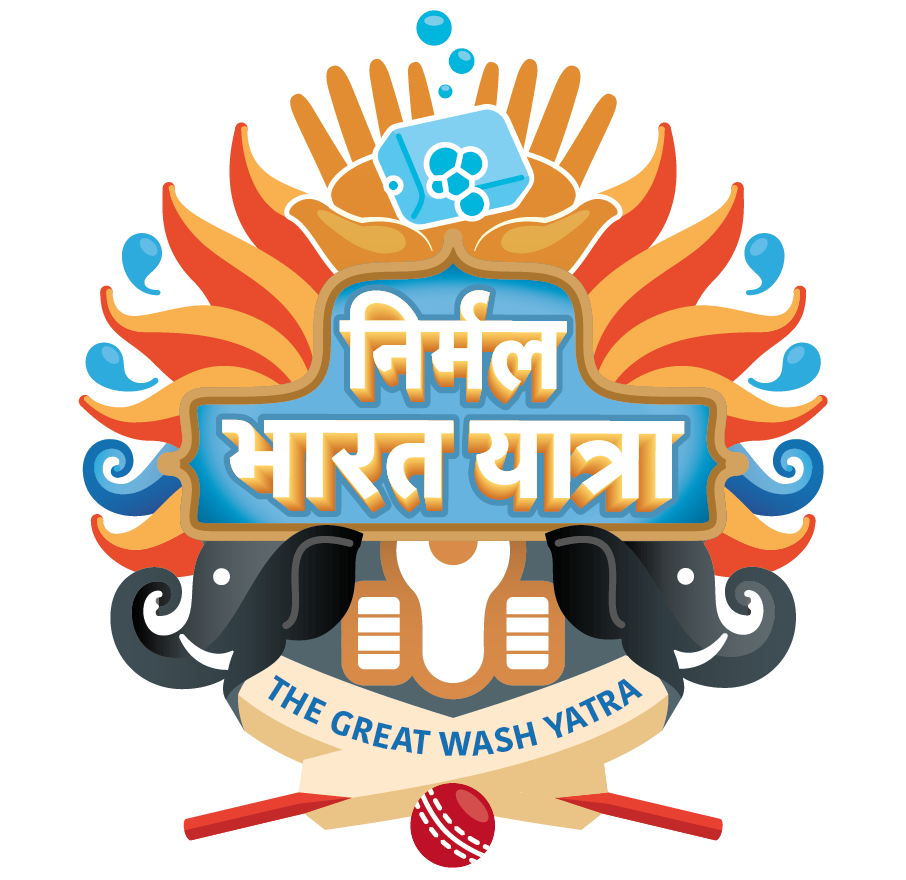 The Nirmal Bharat Yatra has been developed by WASH United and Quicksand, in Collaboration with the Nirmal Bharat Abhiyan. Partners include Swiss Agency for Development and Cooperation (SDC), Bill & Melinda Gates Foundation, Deutsche Gesellschaft für Internationale Zusammenarbeit (GIZ), Water Supply & Sanitation Collaborative Council (WSSCC), Arghyam/India Water Portal, WaterAid, UNICEF, Eawag, Goonj and Freshwater Action Network South Asia (FANSA).
"Khulle mein tatti kabhi na karna" - Nirmal Bharat Yatra's video campaign to spread awareness on sanitation and hygiene
The Ministry of Drinking Water & Sanitation's Nirmal Bharat Abhiyan (NBA) campaign, WASH United, and Quicksand are working very closely on the Yatra. The event format resembles a giant carnival in every sense. The bright lights, vibrant colours, and tantalizing scents will bring out the kid in every attendee. Thematically, the event narrative harnesses the positive power of things Indians love most (mythology, cricket, Bollywood, dance, and song) and couples it with WASH messaging to ensure resonance amongst attendees. There will be games like Poop Air Hockey, Germ Pyramid and lots more; dance performances and quiz shows and art exhibitions on display at the Yatra. 
Toilets are Beautiful
Join the Toilets are Beautiful Campaign that began yesterday in Delhi! More details here.
Yatra route:
| | |
| --- | --- |
| Yatra stops | Dates |
| Wardha, Maharashtra | October 3-4 2012 |
| Indore, Madhya Pradhesh | October 14-15 2012 |
| Kota, Rajasthan | October 20-21 2012 |
| Gwalior, Madhya Pradesh | October 31-November 1 2012 |
| Gorakhpur, Uttar Pradesh | November 9-10 2012 |
| Bettiah, Bihar | November 17-19 2012 |
Watch this space for regular updates through the Yatra!
Get in touch with us, through the comments section below, if you would like to get involved with the Yatra.
Posted by
Attachment