For decades, governments, philanthropies, CSRs and CSOs have been exploring ways to ensure water security for both lifeline activities and livelihoods. Most of these programs have focussed their efforts on creating water infrastructure (canals, pipelines, tanks, etc.) and delivery of water services to communities or households (distribution networks, filters and RO plants). Several also focus on managing water resources- both surface and groundwater (watershed, GW recharge, rainwater harvesting, desilting, etc.). Central to the success of these programs, irrespective of their outcomes, are the people who actually perform the work on the ground, the frontline workers - who are from the "first-mile" - the community.
The roles and responsibilities of these frontline workers can vary depending on the program objectives. For instance, it could be that of a mason or a plumber who lays pipelines or maintains them; it could be that of a community resource person whose job it is to mobilize communities; a para-hydrogeologist (Bhujal Jankaars) who creates water security plans and updates them periodically; an elected member of the Gram Panchayat who procures necessary funds, gets consensus on a plan and ensures quality implementation of the plan; a water operator who  ensures safe water is consistently delivered and water-user fees is collected and so on.
Motivation beyond compensation but to what end?
These frontline workers get trained and acquire invaluable skills in the process of fulfilling their roles within one or multiple programs. The compensation for their work varies based on the program. For e.g. the Swachh Bharat Mission has registered all the Swachhagrahis and compensated 65% of them. The remaining 35% are expected to work as volunteers. Across programs, however, these people  often do not have well defined roles. They are not recognized and hence there is barely any funding available to engage them.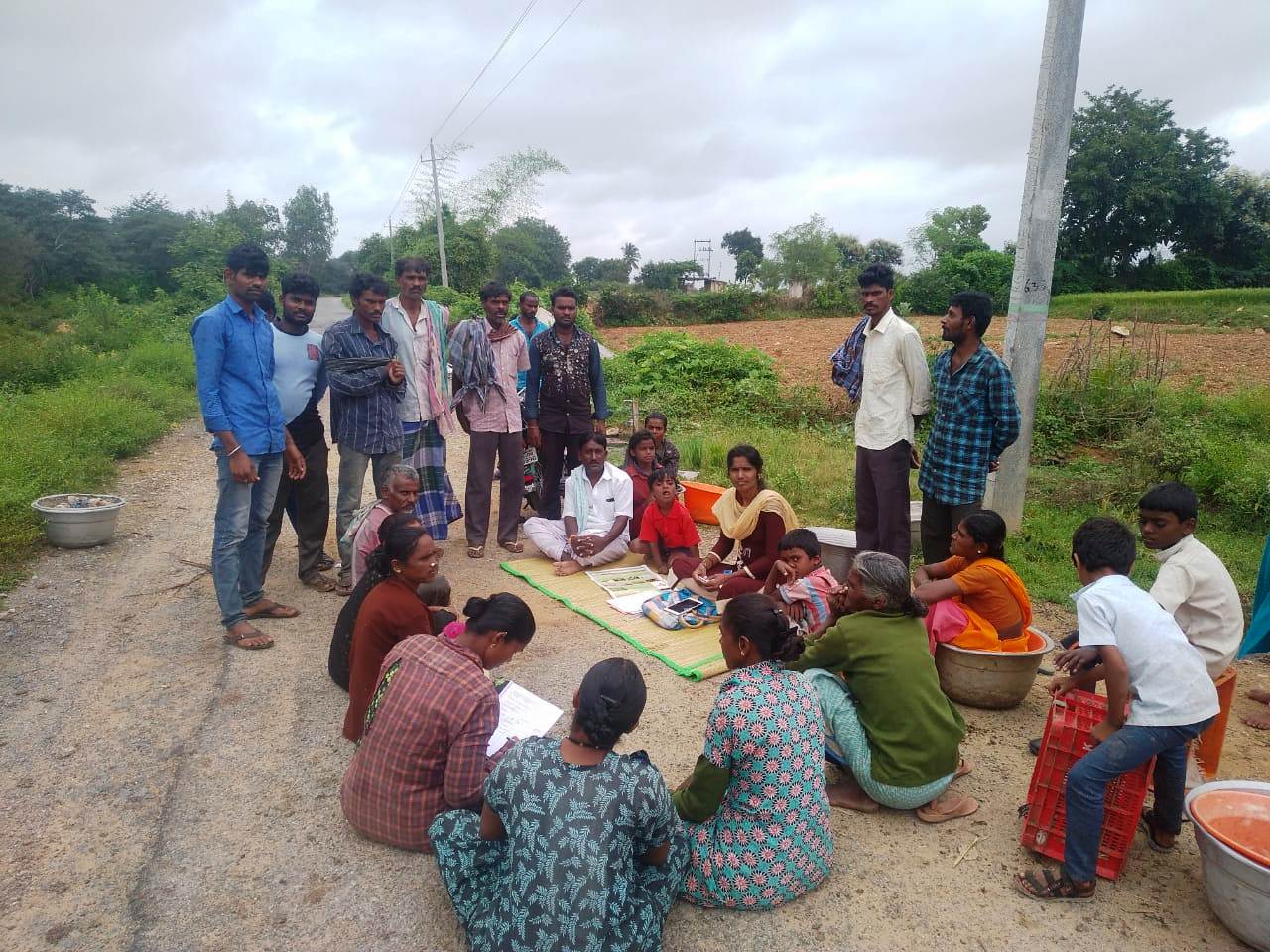 Even flagship programs like Jal Jeevan Mission (JJM) and Atal Bhujal Yojana (AJY) which emphasise community participation do not define the role of the frontline workers. The guidelines seem to stop at CSO involvement and building village institutions. The frontline workers - are a must/ great to have but it is unclear how they can be compensated for their efforts.
How fair is it for programs with thousands of crores funding to expect the services of these frontline workers on a voluntary basis? Given that most of them are trained during the program and are involved in mobilizing communities, performing activities, solving problems, contextualizing and tailoring solutions to the local conditions, shouldn't they also be compensated adequately for their time, effort, work, knowledge and skills?
Starting afresh every time cannot result in water security
In the absence of recognized water professionals who have defined roles and remuneration, villages quickly fall back to the problems that they faced before a program intervention. And another day, another program comes in and starts afresh.
Can this paradigm be changed?
Whether it is lifeline water or livelihood water, managing the resource to ensure prevention of overexploitation, equitable distribution, maintenance of infrastructure, ensuring a safety stock or reserve for periods of dry spells, etc. needs to be done by someone in every Gram Panchayat on a regular basis.
We need to first recognize that, just like teachers in education or Asha workers in health, it takes skilled people in every gram panchayat to create, manage and sustain water resources and infrastructure and provide service delivery on an ongoing basis. Can we look at innovative models for engagement which can provide answers to whether these funds come from the market or from the state?
Estimating the resource requirement to engage a water professional cadre
We made an attempt at some back-of-the-envelope calculations to understand the funds required to support the water professionals (See Table 1).
Table 1: Funding to support the barefoot water warriors

A

No. of people required per GP for lifeline and livelihoods water depending on the factors like size and population of the GP, etc

(Performing roles of community mobilization, technical inputs (hydrogeology), water service delivery, water quality measurement and operation & maintenance) 

2-4
B

Annual compensation per water professional in GP

(Based on minimum wages for skilled labour in the country @ Rs. 10,000 per month)

Rs. 1,20,000/-

C

Cost per GP per annum for maintaining the lifeline and livelihood water (Average of 3 ppl per GP X B) 

Rs. 3,60,000/-

D

Total number of Gram Panchayats in India

2,50,000

E

Total annual cost  for 3 water workers in 2.5 lakh GPs (C*D)

Rs 9000 crores
While Rs. 9000 crore looks like a large amount, we submit that it is manageable:
[1] With an allocation of Rs 236,805 crores for 2021-26, the investment in the water cadre would require only about 20% of the total annual allocation from the 15th Finance Commission, which aims to catalyze effective governance at the grassroots level, received a top-up for the next 5 years. Currently, 15th FC grants cannot be utilized for salaries; there is a need to make an exception for the water frontline considering the criticality.
[2] We can also look at the metering and billing experience  in urban areas where citizens pay for their water supplies. However flawed it may be in terms of the billing and collection, a certain percentage of the capital and operating expenses are partially covered by these payments. If we take the same viewpoint, high-level calculations look something like this:
| | |
| --- | --- |
| Number of rural households as per 2011 census | 179.1 million or 17.91 crore |
| Assuming Rs. 100 annual contribution from 50% of the households (households that can afford) | Rs 895.5 crore |
| % of funds fulfilled by community contribution | ~ 10% |
Collection of funds would involve a behavioral change of the communities but with an assured and consistent supply of safe water, this should not be a herculean task. The water professionals could be tasked and incentivized for the collection of these funds.
[3] Large scale programs - funded by centre, state or privately have funds for capacity building that can be leveraged for skilling and funding the water cadre. Similarly, funds for skilled and semi-skilled labour can be leveraged under MGNREGS. 60% of the works under MGNREGS needs to be on Natural Resource Management activities and since water security is a critical issue, leveraging these funds for engaging water professional will help in better utilization as well as ensuring sustainability of the water management activities taken up under the program.
Now is the time to act
It is evident that there is money available. Whether it is through the 15th Finance Commission grants or community contribution or a mix of other funding sources (donors, market, funding from other government departments), there are thousands of crores being allocated for water management. And, a small fraction of the funding can be apportioned to engage and develop a skilled water cadre across the country.
The urgency and need for creating this water cadre cannot be denied. These people need to be trained, skilled, recognized, and compensated while being held accountable for the work they do. Several states like Maharashtra (Jal Surakshaks), Karnataka (Jalagaras), Bihar (Anurakshaks), etc have acknowledged the need and are engaging local communities in water management. But more needs to be done in upgrading their skill-sets and making them central to achieving water security.
We have the opportunity to tackle the impending water crisis, locally, leaving the power to continue to contextualise and manage the resource within each Gram Panchayat. This is an opportunity that we cannot afford to miss.
Posted by