Fluoride, arsenic, nitrate, and other chemicals in drinking water pose significant health risks (such as fluorosis and arsenicosis) to our population. According to government data (2016), about 21 million people in over 23,500 habitations were affected by arsenic and fluoride contaminated groundwater. In fact, while replying to a query in Parliament (December 2018), the Minister of State for Drinking Water and Sanitation mentioned that out of 25,000 odd habitations across 16 states, 15,811 were affected by arsenic, and 9,660 were affected by fluoride.
In general, chemicals occur naturally in underground rocks. Hence, drinking water sourced from groundwater is more prone to chemical contamination. Excessive exploitation of groundwater has increased the exposure of chemicals in groundwater.  Because of this, in the last decade or so the government has made a conscious attempt to move away from groundwater, and surface water-based drinking water supply schemes have been set up. Additionally, Union budgets have allocated specific amounts to improve the quality of drinking water, and dedicated task forces and specific sub-missions have been constituted to address water quality problems.
Yet, chemical contamination of drinking water continues to be a major concern in India. In addition to the existing contamination, new contaminants like selenium and uranium have emerged. Clearly, something is not working.
Expanding the current imagination
The current imagination of safe drinking water is limited to surface water-based drinking water supply schemes and installing large-scale water treatment systems. But these solutions are infrastructure-focused; time- and cost-intensive. People also find it difficult to maintain them.
"We need to build a basket of safe water options to pick and choose from."
We need simple, low-cost, easy to maintain solutions in the mix—identifying and protecting safe sources, rainwater harvesting and recharge of groundwater, improving nutritional status, and more. In other words, we need to build a basket of safe water options to pick and choose from—a different approach to water quality management in India.
An integrated approach is necessary
Water quality management in India needs to combine actions from all the relevant sectors (including water, health, nutrition, education, women and child welfare). One way of doing this is by building networks—practitioners across fields of work can come together to take care of the different aspects that go into water quality management, such as:
Define and communicate
Water quality testing, nutritional and health surveys are important to define the problem. Survey results also have to be communicated in a simple manner to support planning.


Plan and budget
Based on the survey results, a planning and budgeting process needs to be facilitated with a view to mitigate the problem. The actual execution follows the planning process.


Train and monitor
Local institutions at various levels are identified and strengthened to monitor the execution. These institutions also become natural custodians for managing water quality in the long run.
One way of bringing these players together is through building networks. At the moment we have two such networks, that were conceived by Arghyam, and work on the problem of fluoride and arsenic in drinking water.
"We have understood the importance of an integrated approach to address the water quality problem."
Over the last five years, these water quality networks have helped to define the water quality problem, connected ideas and individuals, focused on solutions, and fleshed out an approach to mitigate the problem at scale. They have roped in technology enthusiasts to test water quality, medical doctors and nutritionists to design health surveys, communicators to create messaging around the problem, and local nonprofits and the district administration  to lead the planning, execution and monitoring process.
Two organisations, INREM Foundation (who we represent) and SaciWaters, have anchored these networks. Over time, we have understood the importance of an integrated approach to address the water quality problem. We also learnt a few key lessons along the way.
What we learned
Measure health outcomes
Water, nutrition and education are some of the most relevant sectors that influence or get influenced by water quality. But finally, it is about health. The only way to assess whether a water quality management programme has worked or not, is to measure the health outcomes. Hence it is crucial that health outcomes are factored in the design and execution of water quality management programmes.


Work at a district level
Partnerships with District Collectors' offices can work wonders. A separate unit—within the District Collector's Office (for example, District Fluorosis Mitigation Centre, an institution originally designed by UNICEF in Nalgonda)—can lead to role clarity and better inter-departmental coordination.


Focus on facilitation
Organisations often find it difficult to collaborate. Facilitation creates the space for dialogue and helps to find the peg for joint action. We have found it useful to begin the interventions based on a common minimum agreement, rather than waiting for a broader agreement to emerge. Equally important is finding the right facilitators—people who can build trust and a sense of reciprocity, while asking critical questions that enable reflection and learning.


Share and learn
It is easy to get immersed in day-to-day execution. Hence it is important to create platforms where people can share lessons, learn from each other and sharpen their own understanding.


Engage at a policy level 
In order to reach more people exposed to water quality problems, we need to look at a policy-level engagement. It is time is to learn from the experience of water quality networks, and apply these practice principles to policy. Perhaps then, we will begin to see the true network effects—a tipping point that will propel us to ensure safe drinking water for all.
This article has been republished with permission from India Development Review (IDR). It was originally published here.
ABOUT THE AUTHORS
AYAN BISWAS
Ayan Biswas is a development consultant.  He is one of the architects of water quality networks. Ayan has researched, designed, managed and evaluated programs cutting across development domains. Ayan led the research and advocacy portfolio at Arghyam. Until recently, he also led Akvo's partnerships in South Asia. At present, Ayan consults with various national international and national organisations, donors and research agencies.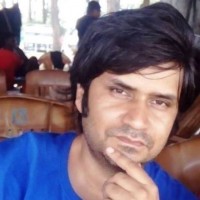 VIKAS RATANJEE
Vikas Ratanjee works as Policy Advocacy and Partnerships Manager at INREM Foundation. He is one of the few people instrumental for the formation of the Fluoride Knowledge and Action Network, a nationwide movement on getting policymakers and larger civil society actors together to focus on the issue. As part of his role in INREM, he has worked closely with government ministries and programs at different levels, especially at a district level to develop institutional mechanisms for mitigating fluorosis and water quality issues. Before INREM, Vikas worked for governments in Namibia and Rwanda and strengthened their public delivery systems.
Posted by