Floods are an annual event in the north-eastern state of Assam. The newspapers expect it at this time of year, every year. For the world, this is routine, something not even worth a front-page story like the Uttarakhand floods maybe because it does not involve pilgrims or religion. But even as we watch the news about Assam floods ensconced in our cosy couch, the people of Assam have lost their home, their livelihood, their family members, their community and their sense of belonging. They will soon migrate to some town, rent a shanty and gather the strands of life all over again, in a place that will never accept them as its own.
Not very long ago in Assam, they observed a "lahe-lahe" culture - life moved at a relaxed pace. They sowed seeds in their fields and only went to reap the crop after the floods had receded. As the folklore goes, they left their crop to be blessed by the river and grow on its own. After the paddy harvest, the moisture laden soil would reap pulses and oilseeds in winters. They had boats for transportation and nets to catch fish. Though there were no riches, there was enough to eat and life went on slowly and smoothly. In short, the Assamese were used to living with floods, be it by building houses on stilts in some areas or moving to uplands during floods.
So why are floods causing so much havoc now?
According to media reports, one lakh people have been affected by floods this year. They have lost their homes, crops and were forced to migrate. 500 villages in 12 districts have been hit by flood waters, destroying standing crops like rice in around 7,000 hectares of agricultural land. In the worst-affected Dhemaji district, 10,000 people have lost their livelihood. Children in Dhemaji cannot go to school as the school building is functioning as a relief camp (Source:NDTV). The surging waters did not spare even the animals in Kaziranga National Park, the habitat of the one-horned rhinos. 70% of the park is submerged and animals have taken shelter in the nearby highlands and hills of the Karbi Anglong district.
Last year the flood, which was the worst in 10 years, affected 23 lakh people, killing about 140 including 70 children. A total area of 1 million hectares was was affected. 560 animals including 14 rhinos died last year. 80 villages were submerged in Majuli- the largest river island in the world, which is fast losing land mass to erosion.
In 2011, 85 people were killed in floods. About 1074 villages and one-third of Assam's population was affected by it. Four lakh hectares of prime agricultural land was covered by layers of infertile sand brought by the river, rendering it uncultivable. The river Brahmaputra and its subsidiary rivers breached embankments, or retaining walls around the river to contain floods in 43 places in the state.
The story began in 1953 in independent India's history and has been repeatedly told in 1962, 1966, 1972, 1974, 1977, 1978, 1983, 1984, 1986, 1987, 1988, 1989, 1990, 1991, 1992, 1993, 1994, 1995, 1996, 1997, 1998, 1999, 2000, 2011, 2012 and now, in 2013.
(See Table: Flood statistics)
| | |
| --- | --- |
| Money spent on Flood Management since 1954 | Rs 33,000 crores |
| People affected annually (average) | 2.769 million |
| Area submerged and damaged (annual average) | 0.431 million ha |
| Money lost in agriculture annually | Rs 40.764 crores |
 *Source: Planning Commission
The story of this 'disaster' due to floods is linked to the story of embankments. In 1953, the government decided to control floods and help people in Bihar, Orissa and Assam by building walls around the river. These high walls would not let the river water spill over the land around the river and thus save it from inundation. The presumption was that the water would safely flow to the sea without disturbing the fields and homesteads on its banks.
To understand the efficacy of embankments, a team of engineers was sent to China in 1954 to study the Hwang Ho river's embankments, popularly called the "Sorrow of China" because of the disastrous floods it has caused. "The opinion that they gave was predetermined in favour of embankments, irrespective of what they saw in China," says Dinesh Mishra of the Barh Mukti Abhiyan in Bihar. "In 1950s, the Chinese had just begun to discover the harms of embankments. In fact, in an earlier conference in 1937 on flood management in Patna, British engineers had mentioned breaches in embankments around Hwang Ho that had caused widespread damage. As per the then Chinese government, embankments were a primitive way of dealing with floods and a main cause of change in river course and inundation," says Mishra who has written a book called "Trapped: Between devil and the deep waters: Story of Bihar's Kosi river."
"When mighty Himalayan rivers like the Brahmaputra are trapped in 15-18 feet walls, they are bound to get angry," says Mishra. The two main functions of a river are land formation and drainage to prevent water-logging. "An embankment does away with both these functions. It does not let rainwater from the catchment drain into the river, causing water-logging and also does not let the fertile silt in the river spread over its banks. But the worst is, it cuts people away from the river with which they had a strong relation till now," he said.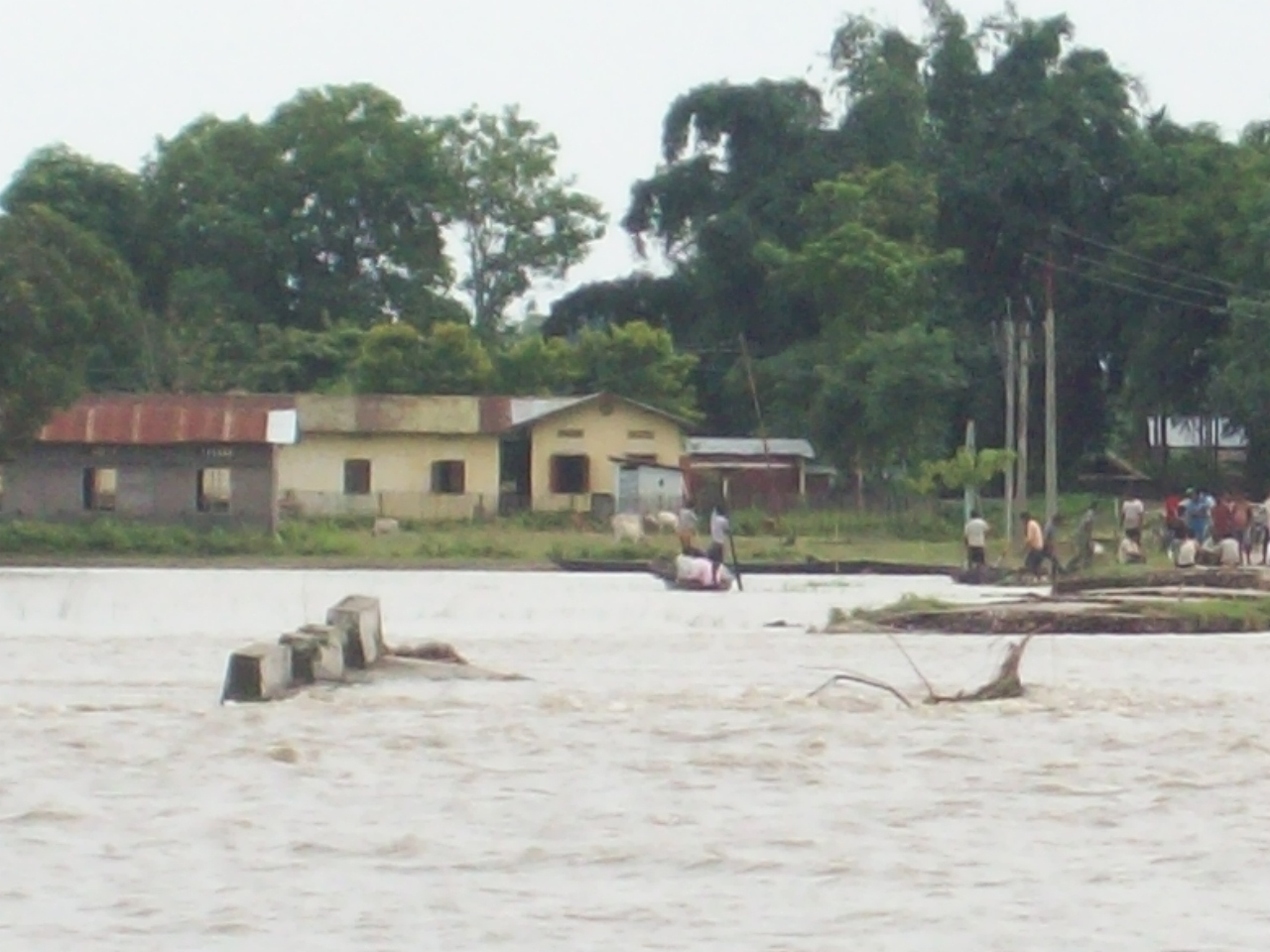 Apart from a relationship with the people on its banks, a river also has many ecological relations. "There are around 3500 wetlands along the Brahmaputra just in the Assam plains. Adjoining wetlands provide important nursery grounds for fish and export organic matter and organisms into the main channels. Rivers are not merely moving masses of water but are in fact habitat to complex geomorphic, chemical and biological processes in motion. These habitat mosaics support a wide variety of aquatic and riparian species," said Professor Chandan Mahanta of IIT Guwahati and a member of the Planning Commission's sub-committee on floods in a lecture on the rivers of North-East organised in Delhi in September 2011.
When the river was free, it would spread equally across the plains, lessening the impact of floods. Brahmaputra has traditionally been called 'Baba' or father in Assam as it takes soil away from one bank and deposits it on another, thereby building fertile agricultural land. In technical terms, the Himalayan mountains where the Brahmaputra and its tributaries originate, are susceptible to erosion and thereby cause exceptionally high silt charge in these rivers. With embankments however, the sediments brought down by the Brahmaputra gets trapped between the walls around the river. As the nutritious silt settles down, sand, which is light, comes up on the water surface and inundates the agricultural fields with the spill-over, rendering it incapable of producing anything for the next 6-7 years.
With the water channel narrowed, the velocity of the water also goes up, cutting more soil from the banks. The silt deposited in the river raises the river bed level, which means embankments have to be raised too so that the flood water does not spill over the embankment. But there is a limit to which embankments can be raised. If the river bed level rises above the ground level, the river would start flowing higher than the ground. And if that happens, excess rain water from nearby areas would not fall into it and remain perpetually water-logged.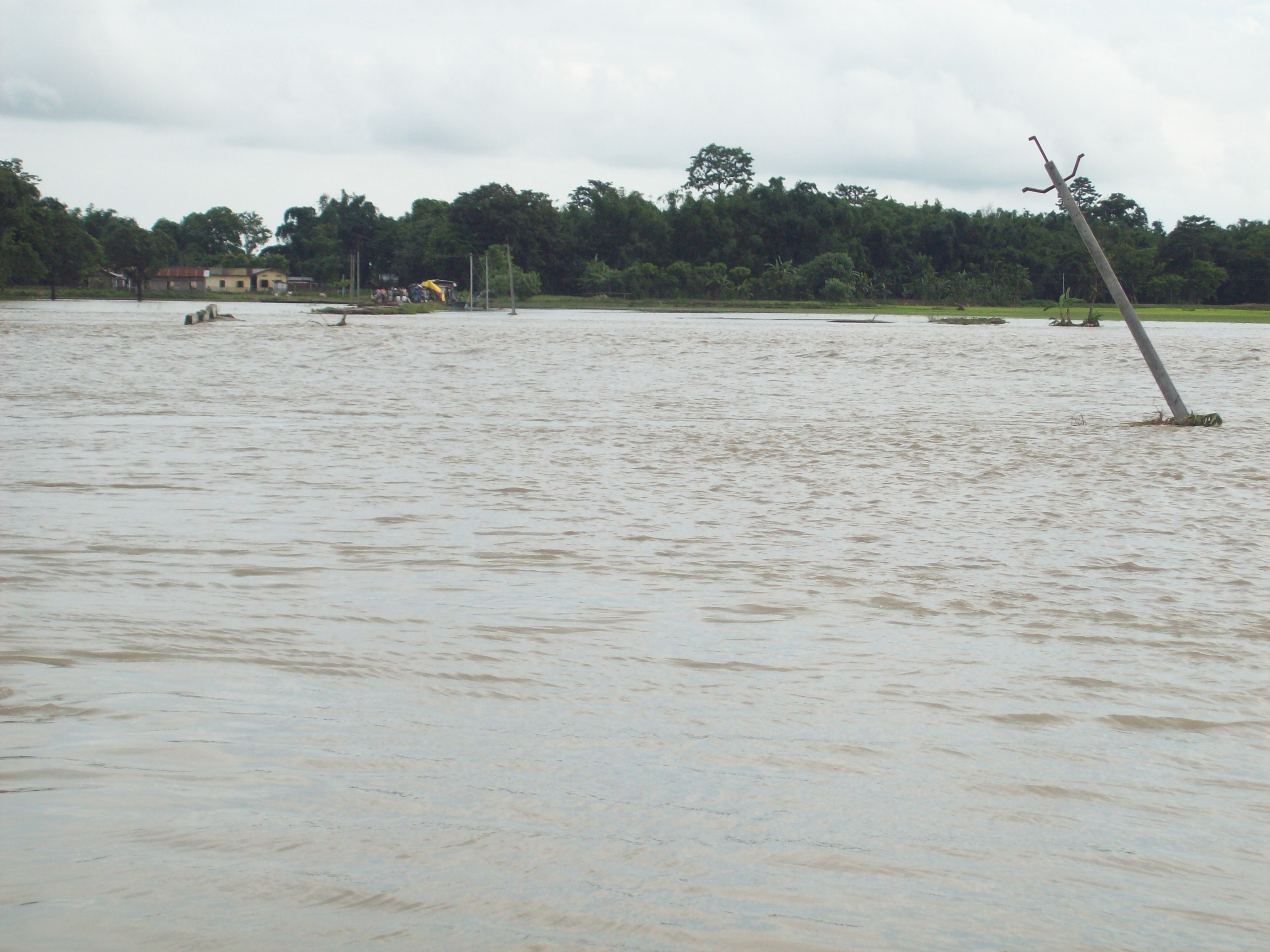 The trouble during monsoon is the breach in these embankments. The river water often seeps through the embankments and causes water-logging in the countryside. When the river level rises, people on the banks often dig out holes in the embankment themselves as it is easy to handle water when it spreads slowly rather than when it comes as a sudden deluge. These breaches by people are called Public Cuts. "On a map of the Kosi that an engineer showed me once, there were many red dots marked PC or public cuts. The very people whom these embankments were supposed to protect, are breaching them. Can there be a bigger policy failure than this?", says Mishra.
Also, with time, embankments become weak and vulnerable. In Assam, a stretch of about 4,459 kms has been covered by embankments. The state water resource department had already identified about 3300 kms of this as vulnerable. "The useful life of an embankment is not more than 20-25 years. Most of the embankments in Assam were constructed in the 50s' 60s' and 70s' which means almost all of them are well past their age," says Himanshu Thakkar of the South Asian Network on Dams, Rivers and People.
Before independence, the British had burnt their fingers in embankment construction but soon realised its uselessness both economically and from the aspect of people's welfare. The first embankment constructed by the British was on the river Damodar in 1854. "They soon found that it was not remunerative. Should an embankment remain firm in its place and protect the countryside, say for 10 years and then breaches in the eleventh year, the expenses incurred in relief, rescue and rehabilitation could very easily offset the benefits accrued over the previous ten years. So, they shunned the idea without making it a prestige issue in the middle of the 19th century," says Mishra. "The British kept their promise of not building embankments till 1947 when they left the country", Mishra adds.
But when the new government took over the country, they had to be seen doing something and embankments was the quickest solution at hand. But the total flood-prone area in the country, which was 25 million hectares when the first five year plan was prepared, has now gone up to about 50 million hectares. Embankments, thus, have done more harm than good.
Despite all this, more money is sanctioned each year to construct, repair and maintain embankments. According to a Planning Commission report, a total of about 35,200 km of embankments were constructed from 1953 to March 2011 in the country. As per a news report (Source: CNN-IBN), more than Rs. 8,000 crore have been allocated in Assam only for embankments from 2001 to 2012 but with no corresponding change in the ground situation. The Planning Commission does recognise the adverse effects of embankments like interference with drainage, inability to stand erosion and change in the river course but still recommends it nevertheless as the most popular measure to contain floods. "Unfortunately, our engineers, even if they have brains, are subservient to politicians. Both the contractor lobby and politicians make money annually on the repair and maintenance of embankments so why should they even think of dismantling it", says Mishra.
Even as the state loses agricultural land every year during the monsoon, pressure mounts on forest land with mass-migration of people to newer areas. Deforestation means more erosion and easier invasion of water in settlements. A healthy river is one which flows naturally. It chooses its own path without being barricaded or channelized by humans. Only then can it optimally serve the life in and around it.
As Prof. Mahanta mentioned in his lecture, rivers with highly altered and regulated flows lose their ability to support natural life-sustaining processes. "Dammed rivers are in fact dead rivers", he says.
It is high time that the government realizes this too. 
Posted by
Attachment