Torrential downpour in the eastern part of the country over the past week has resulted in many rivers flowing above the danger level and causing flood along their course. While the flood situation in Assam is said to be the worst in 13 years, its neighbouring states, Arunachal Pradesh and Bihar are also submerged.
Climate change experts say the main reason behind the flood is the changing rainfall pattern in Northeast India. Dr Abdhesh Kumar Gangwar, an environment and climate change expert and the programme director of Centre for Environment Education says the global temperature has increased which is leading to more evaporation from the seabed and higher precipitation. "Because of climate change, we are witnessing extreme weather events. We are having floods in some areas and drought in some other areas at the same time. Rainfall is the same, but before industrialisation, rainfall used to be slow and gradual and we had more rainy days and enough land to absorb the water. Now, the same amount of rainfall comes down in a very short period of time which is leading to flooding," he says.
Grim situation in Bihar
More than half of the districts of Bihar are deluged with almost all the rivers flowing above the danger-level mark. According to the Bihar Disaster Management Authority, more than 3,867 villages in Purnea, Nalanda, Patna, Kishanganj and Madhubani districts are bearing the brunt of the flood. As many as 133 villages in Madhepura, Sitamarhi and Gopalgarh were affected between Tuesday and Wednesday.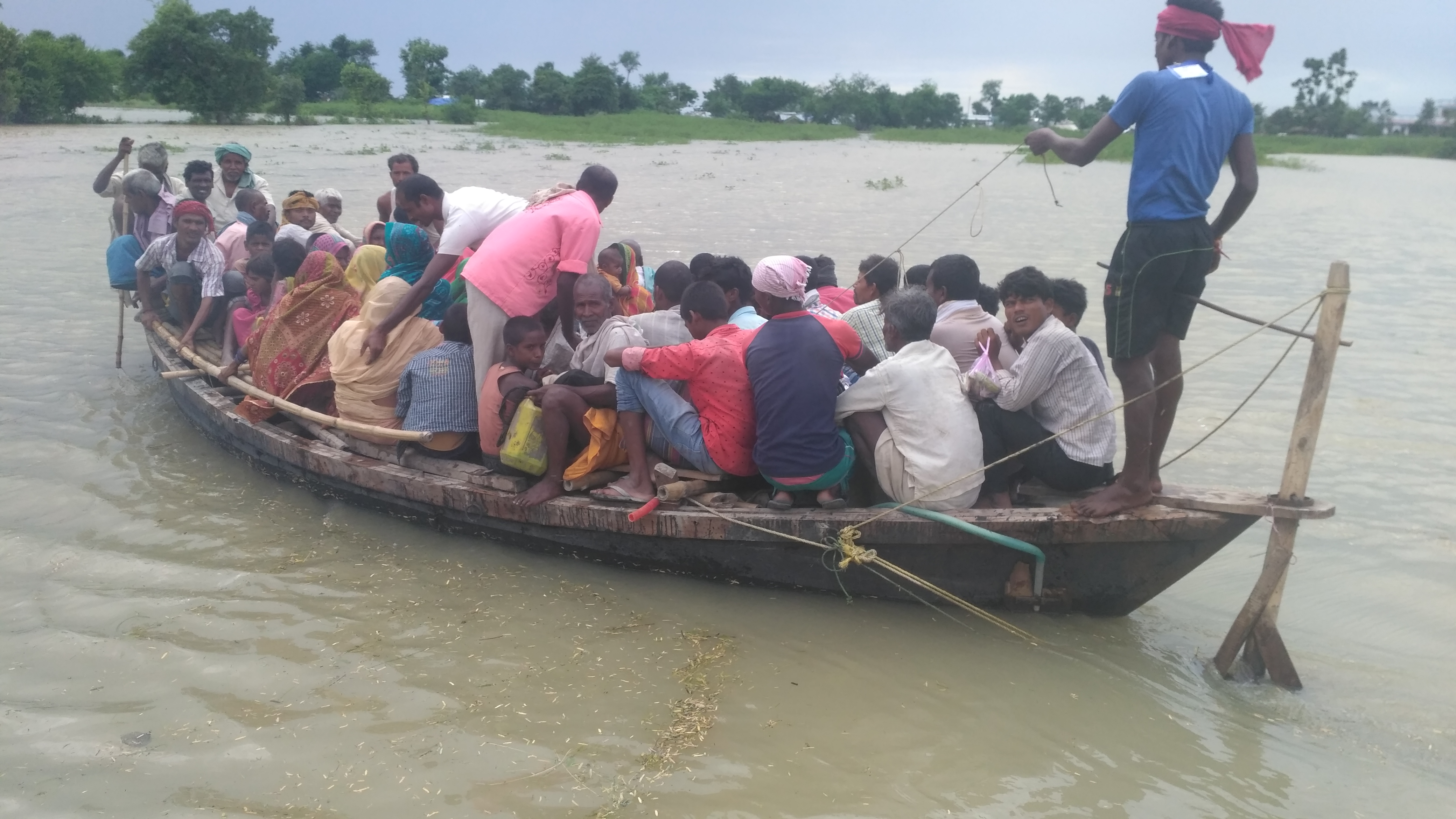 In Bihar, the number of people affected by the deluge stood at 73 lakh on August 16, according to the state's daily flood report. The flood has claimed 72 lives in the state so far, with 16 lives lost between Tuesday and Wednesday. In this period, 48 new relief camps were set up, taking the total number of camps to 504.
This time around, the floods have reached even those places that have not witnessed one before. In Pashchim Champaran district, a few blocks have seen three to four cycles of flash floods. The situation has worsened in eight of the flood-affected blocks this week. According to the locals, the district has never experienced flash floods of this severity. Vinay Kumar, secretary of NGO Water Action says half of the affected populace in Pashchim Champaran has never seen a flood before.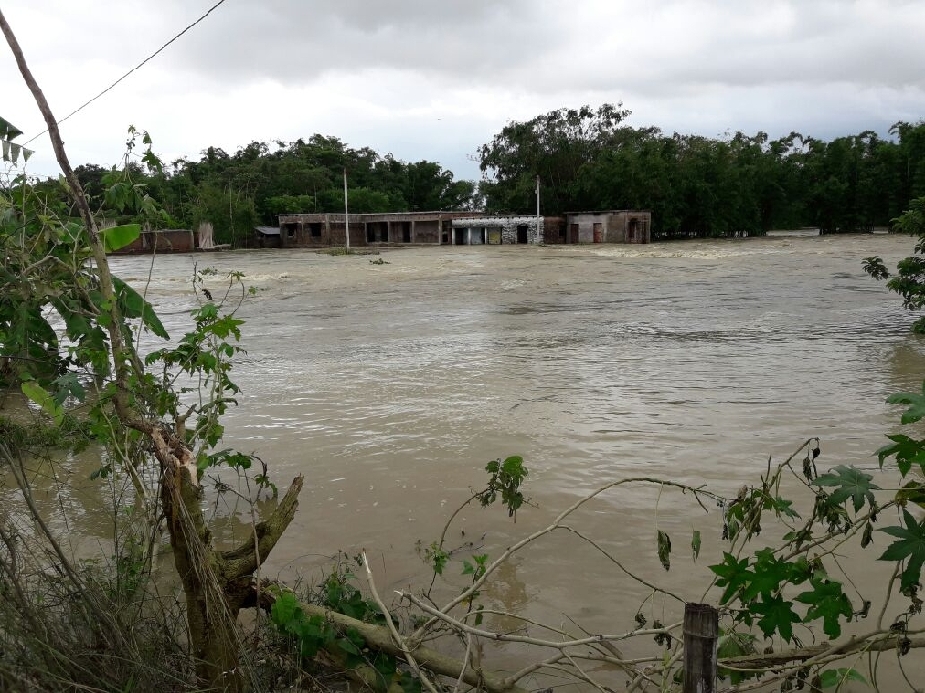 Vinod Patel, a farmer from Ramgarh district lost his belongings after his house was washed away in the floods. "I found the remnants of my house a kilometre away. I am just trying to salvage whatever I can," he says. According to a news report, the flood situation worsened in Bihar after 4.85 lakh cusec water was released on Sunday from the Gandak barrage in Valmikinagar.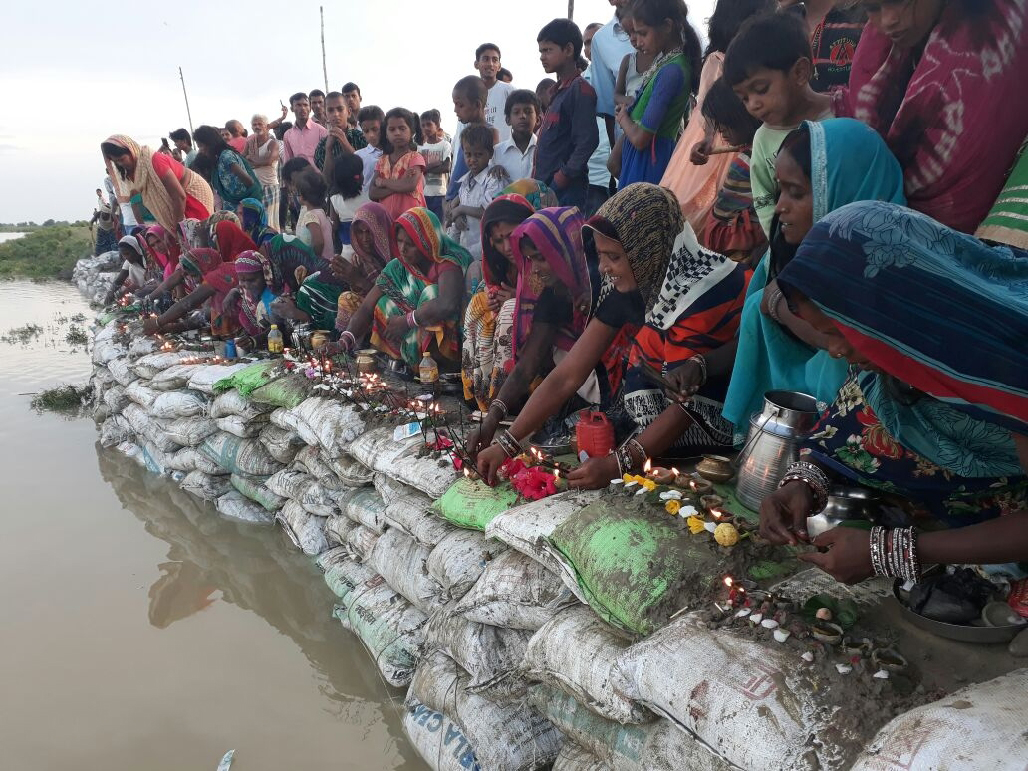 Anirudh Kumar, joint secretary, Bihar Disaster Management Department, says the situation was critical in Madhubani, Kishanganj, Katihar, Champaran, Supaul, Araria, Saharsa and Madhepur. Forty-eight teams of National Disaster Response Force, State Disaster Response Force and the army were working round the clock to rescue people. He says 2.78 lakh people have been rescued so far and 1.6 lakh have been relocated to a safer place.
The Indian Air Force has also pitched in with a helicopter, two aircraft, four boats and 90 troops for the rescue operation, a senior Air Force official says.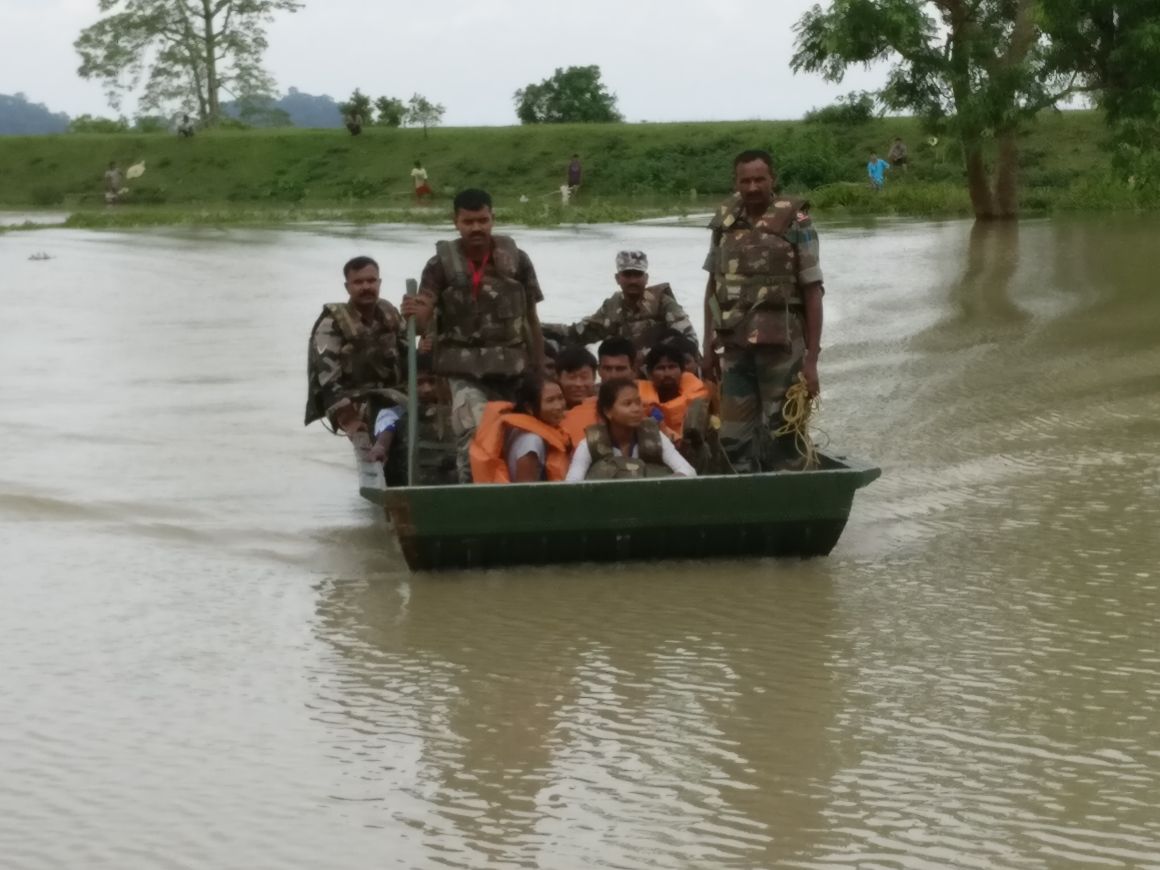 Supaul resident, Rahul Kumar, says streets in Kishanganj and Araria were under waist-deep water. According to chief public relations officer of East Central Railway, Rajesh Kumar, 18 trains have been cancelled and the others were running late because of the flood. "Katihar-Siliguri rail route was closed and there was no contact with the northeast," he says. Kosi river, which had wreaked havoc in Bihar in 2008, is inundating villages and eroding lands in Supaul.
Assam continues to suffer
In Assam, which is experiencing the third wave of flood this year, 24 of its 32 districts are under water. About 33.45 lakh people and 2,970 villages have been affected, according to a report by the Assam State Disaster Management Authority dated August 16. The government has set up 304 relief camps, where about 1.39 lakh people have taken shelter. Floods this year have claimed 140 lives in the state.
The third wave of flood hit Assam as people were beginning to return to their villages after biding time in relief camps. According to the Indian Meteorological Department, the quantum of rainfall Assam has received so far this month is twice the normal expected rainfall.
Seven rivers--Brahmaputra, Dhansiri, Jia Bharali, Puthimari, Beki Sankosh, Katakhal and Kushiyara--were flowing above the danger level till the evening of August 16. Instances of swelling rivers breaching embankments are being reported with four such instances reported on August 16 alone. Earlier this week, Jia Dhol river breached an embankment in Dihiri village in the western part of the state and submerged 22 villages.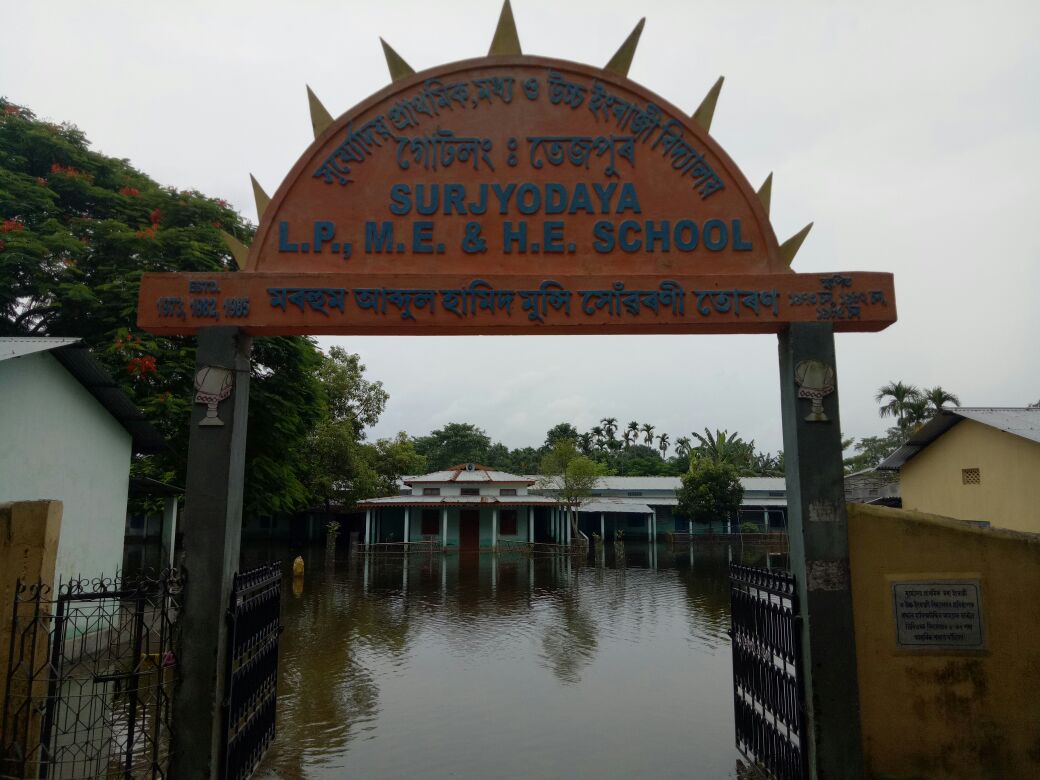 A worried Anu Rabha of Bamun Gaon in Dhemaji district says, "My entire agricultural land is under water. I have lost all my cattle, too. I urge the government to compensate us for this loss as we are suffering. This happened because the Guyekhowa embankment is breached and this is the fault of the administration."
In the eastern part of Assam, Dhemaji is the worst hit by the deluge. It lies cut off from the rest of the world since the district administration closed the Kumtia bridge. Severe erosion is taking place in Udalguri, Nagaon, Bangaigaon and Chirang districts, affecting agriculture fields, houses and schools.
According to the disaster management report, as on August 16, more than 1.43 lakh hectares of crop area was affected in Assam. The worst affected district was Bhuragaon with more than 17000 hectares of crop area under water.
Arunachal Pradesh submerged
In Assam's neighbouring state Arunachal Pradesh, heavy landslides caused by incessant rains have blocked many roads. The remote Anjaw district lies cut off as the main road connecting it to the neighbouring districts has been blocked since August 8 owing to a landslide.
Some villages in the district were cut off from each other due to the flood a week ago. Flood has isolated four districts in the state--Anjaw, East Siang, Namsai, and parts of West Siang districts--and submerged a part of National Highway 415, which leads to the state's capital Itanagar. After the water receded, the highway was opened for small vehicles after some repair work. A 400-metre-long stretch of road caved in last week due to water logging.
Deputy chief minister Chowna Mein visited the flood-affected sites on Independence Day and remarked that the state's measures to control damage in case of heavy rain were proving to be effective. He observed that much work needed to be done to further minimise the damage. The flood has damaged many roads and bridges in the state.
(Syeda Ambia Zahan and Pranab Kumar Das from Guwahati, Ganesh Prasad from Bihar and Saurabh Sharma from Lucknow have contributed to this story. All reporters are members of 101reporters, a pan-India network of grassroots reporters.)
Posted by
Attachment