A voyage in a traditional canoe or a houseboat through the picturesque Vembanad lake is enough to understand why the south Indian state of Kerala is called the "God's own country'. 
A tiny island surrounded by the Vembanad backwater, Kakkathuruthu got listed in the National Geographic's "Around the World in 24 Hours"--a photographic tour of the most beautiful places in the world. Thanks to this distinction, the island and the backwaters started receiving both national and international tourists in hordes. 
The thriving tourism brings in business opportunity--hoteliers, houseboat owners, tourist guides, tender coconut sellers, all seem to prosper. For 81-year-old fisherman Kumaran, however, a surge in tourism spells doom. "With the rise in tourism, our fish varieties go down. We fishermen are concerned about our livelihoods," he says.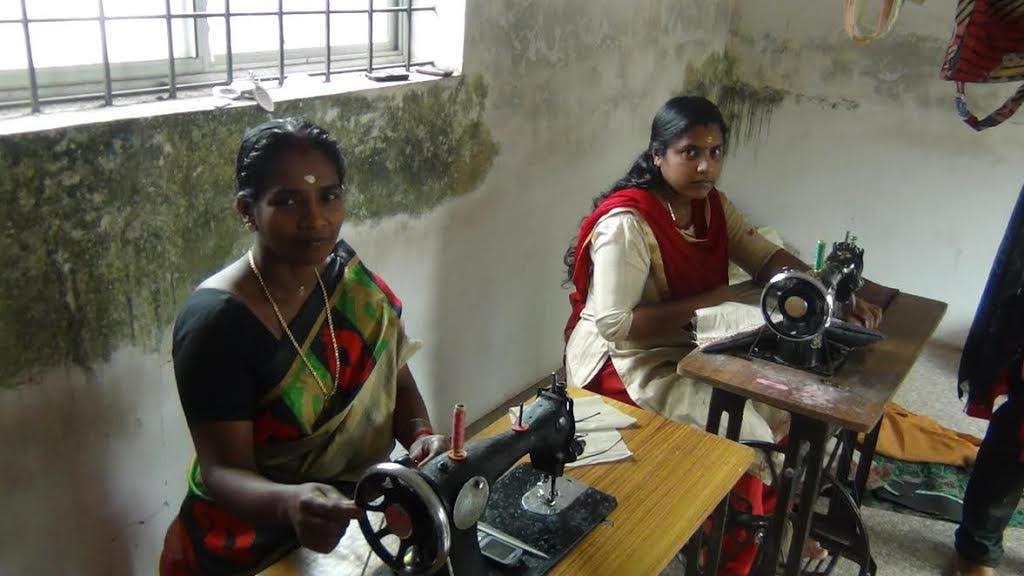 Plastic depletes fishes
Kumaran's concerns have been scientifically validated by a study conducted by ATREE (Asoka Trust For Research in Ecology and Environment), an environment protection organisation based in Bengaluru which says that the fish species in the lake has declined from 61 to 45. Strangely, while two to three minutes was all it took for fishermen to net a catch earlier, it is an endless wait now. And all that they might find on their bait is a plastic bag or a bottle.
Consider this. Around 2500 houseboats voyage through Vembanad lake. Nobody knows the exact quantity of plastic waste being thrown into the lake from them. Nehru trophy boat race, the regatta extravaganza that attracts at least one lakh people, including foreign tourists, is known to result in heaps of plastic waste; last year 35 gunny bags of plastic waste were collected by the students of nearby colleges, the House Boat Owners Association and ATREE after the boat race.  
Taking a cue from this, Vembanad lake protection forums with the scientific assistance from the Community Environmental Resource Centre (CERC) of ATREE articulated a detailed action plan to clean the lake. A volunteer team consisting 30 fishermen observed 41-day long cleanup campaign and collected five quintals of plastic waste.
The increasing plastic waste in the lake is a huge threat to the fish population. "Plastic bags and sacks floating on the water reduces the oxygen in the water which makes it difficult for the fishes, clams, and mussels to sustain," says T. D. Jojo, project coordinator, ATREE Vembanad conservation centre, Alappuzha. For the survival of fish, the level of oxygen in the lake should be around 4-5 ppm (parts per million) as against 2-3 ppm which is the case in the Vembanad lake now. The clam cultivation here saw a 20 percent decline in 2016 from the year before, according to Muhamma Clam Workers Cooperative Society.
Cloth bags as an alternative
Banning plastic could be the obvious solution to the situation. But that is not a sustainable one. President of Muhamma Gram Panchayat, Jayalal, a well-known environmentalist in the Alappuzha district believes banning would be a superfluous action that will create more hardship than good. He was looking for an alternative to plastic bags and found the right solution in cloth bags.
At present 48 women, mostly from the fishing community, are engaged in making cloth bags from two stitching units started for the purpose. Most of them were earlier engaged in clam cultivation but had to take up stitching since clam cultivation suffered due to lack of productivity. "In the coming days, all villagers will have to abandon plastic bags and start using eco-friendly bags made out of cloths," says Vijayalakshami, one of the women engaged in the bag making.
Initial roadblocks included a dearth of waste clothes for bags. There was also the concern regarding changing the mindset of the people towards using cloth bags instead of plastic ones. The panchayat took the initiative. Through their "cloth bags instead of plastic" campaign started from the Muhamma AB government high school with assistance from ATREE scientists, panchayat members, teachers, parents and students, bundles of waste clothes were collected from various houses. 
"Muhamma cloth bags" are now a brand in itself in Kerala. An apt alternative to plastic bags and a commendable move towards sustainable tourism, Muhamma cloth bags have set an example we can now emulate. 
Posted by
Attachment