We invite you to share your comments in the feedback form at the end of this article
Freshwater ecosystems are a basis of life and a precious resource, not only because freshwater is limited, but also because of the rich biodiversity they support and the valuable ecosystem services they provide.
Freshwater ecosystems include wetlands, lakes, rivers, ponds, streams, springs, cave waters, floodplains, bogs, marshes, swamps and groundwater. India boasts of a rich and vast freshwater network, which has unique ecological, social and economic values associated with it.
Healthy freshwater ecosystems are extremely valuable and provide many economically valuable services and benefits to the society such as provision of food, water and livelihoods; protection from extreme events such as droughts, floods and cyclones; purification through removal of human and industrial wastes and pollutants from the water and providing habitats for plant and animal life.
Freshwater ecosystems in India are being increasingly threatened by pollution, overexploitation, habitat loss/modification and climate change. Overuse and exploitation is also leading to a serious decline in the availability of freshwater.  However, freshwater ecosystems continue to be given low priority in most conservation laws, policies, and actions.
Efforts at the national level that focus on conservation and revival and restoration of damaged ecosystems are thus critical and have also been highlighted by the United Nations by declaring 2020-2030 as the UN Decade on Ecosystem Restoration.
A workshop organised by The Nature Conservency (TNC), India, Foundation for Ecological Security (FES) and Ooloi labs brought together citizens, researchers, and practitioners to identify challenges to freshwater ecosystem conservation, and work together to develop a shared vision on conservation and identify areas for action.
This vision document titled 'Prioritising Conservation of Freshwater Ecosystems: Challenges, Shared Vision and Action Areas' highlights the main challenges related to freshwater conservation that were discussed in the workshop and the steps identified for further action.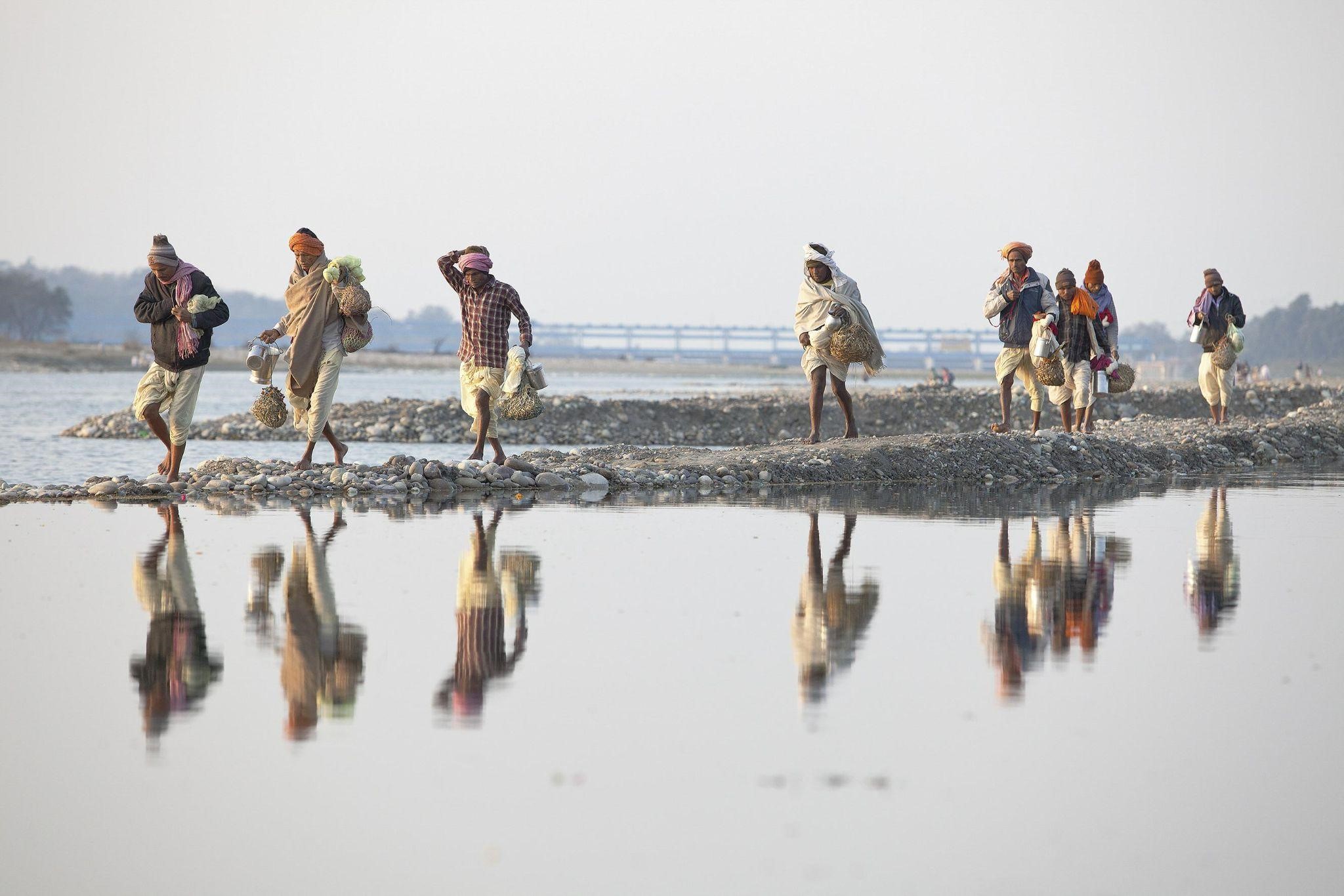 Highlights from the document
The main challenges to freshwater ecosystem conservation include:
Poor accessibility, generation and availability of data
Data on freshwater ecosystems continues to be severely limited in terms of generation and availability. Conservation requires up-to-date, credible information and datasets not only on ecological aspects such as species occurrence and distribution, condition of ecosystems, habitats and ecohydrological processes and ecosystem services, but also on related social, cultural, economic, political parameters and socio-ecological linkages and processes. Currently, data is still very limited both in terms of geographical and thematic distribution.
The available data is siloed and continues to be generated and interpreted in isolation or in a compartmentalised manner.
Local urban and rural communities are not included in the data generation and monitoring processes.
There is a lack of consensus regarding terminologies and typologies related to freshwater ecosystems
The available data is not easily accessible to practitioners, civil society, researchers and communities. Much of the relevant knowledge is being generated by government bodies and institutions and such information is commonly restricted or needs a long procedure to access it.
The available data is not understandable for a large number of people due to use of scientific jargon and technical terminologies by the agencies and institutions that generate or produce such information.
There is limited application of community-based conservation (CBC)
While local communities have a very important role to play in conservation of freshwater ecosystems, expectations around community-based conservation and community ownership occupy two extreme ends of the spectrum – little or too much
An overarching assumption within the system is that community action cannot lead to systemic and long-term change and communities are often perceived as passive beneficiaries rather than active participants. Also, since communities are not perceived as active members in freshwater ecosystem conservation/management, they are usually not involved in the planning and decision making processes right from the beginning.
 Hierarchies within communities due to presence of invisible power structures and differences in power within networks and among groups, leads to ineffective action and implementation on the ground.
Traditional or community knowledge is often disregarded and it is assumed that people residing in rural areas do not have the ability to understand and comprehend the way institutions/agencies do.
Governance and funding mechanisms are fragmented and dominated by colonial mindsets
Colonial ideologies propagate the notion that natural resources and ecosystems are meant for progressive exploitation. This legacy of colonial thinking continues.
The governance frameworks still largely support control and exploitation of freshwater ecosystems as a commodity for (water viewed only as a resource) as opposed to sustainably conserving and managing them.
Fragmented, myopic governance frameworks dominate. There is a lack of a systems view while approaching freshwater ecosystems and this is evident in the way the policies and solutions have been devised.
A key barrier to collective, sustainable conservation action is the government's lack of trust in communities. This is evident in the fact that communities are often side-lined in governance and decision-making processes.
The short-term gains, incentives and agendas play a huge role in prioritizing actions by the government and, hence, the political and executive will to take action based on policy, regulations and court judgement is low.
Vision statements
The document highlights the vision statement by 2050 as,
"Wide-scale rehabilitation, restoration and conservation of freshwater ecosystems is a national priority enabled by a favourable policy environment, active involvement of the communities, and robust monitoring networks and aligned with national/global climate and biodiversity goals, to conserve and manage these ecosystems and all its components and interdependencies - hydrology, biodiversity, ecosystem services, livelihoods, allied activities - in a sustainable and equitable manner"
To achieve the 2050s vision, the document aims that by 2030 it is important to,
"Establish a unified network of stakeholders (communities, governments, organizations, corporates), better information, databases, research programmes and monitoring networks and reform the policy environment such that urgent, collective, holistic, science-based, inclusive planning and action can be taken to arrest further decline, and aid conservation, and sustainable management of a diversity of freshwater ecosystems, related services and livelihoods to people".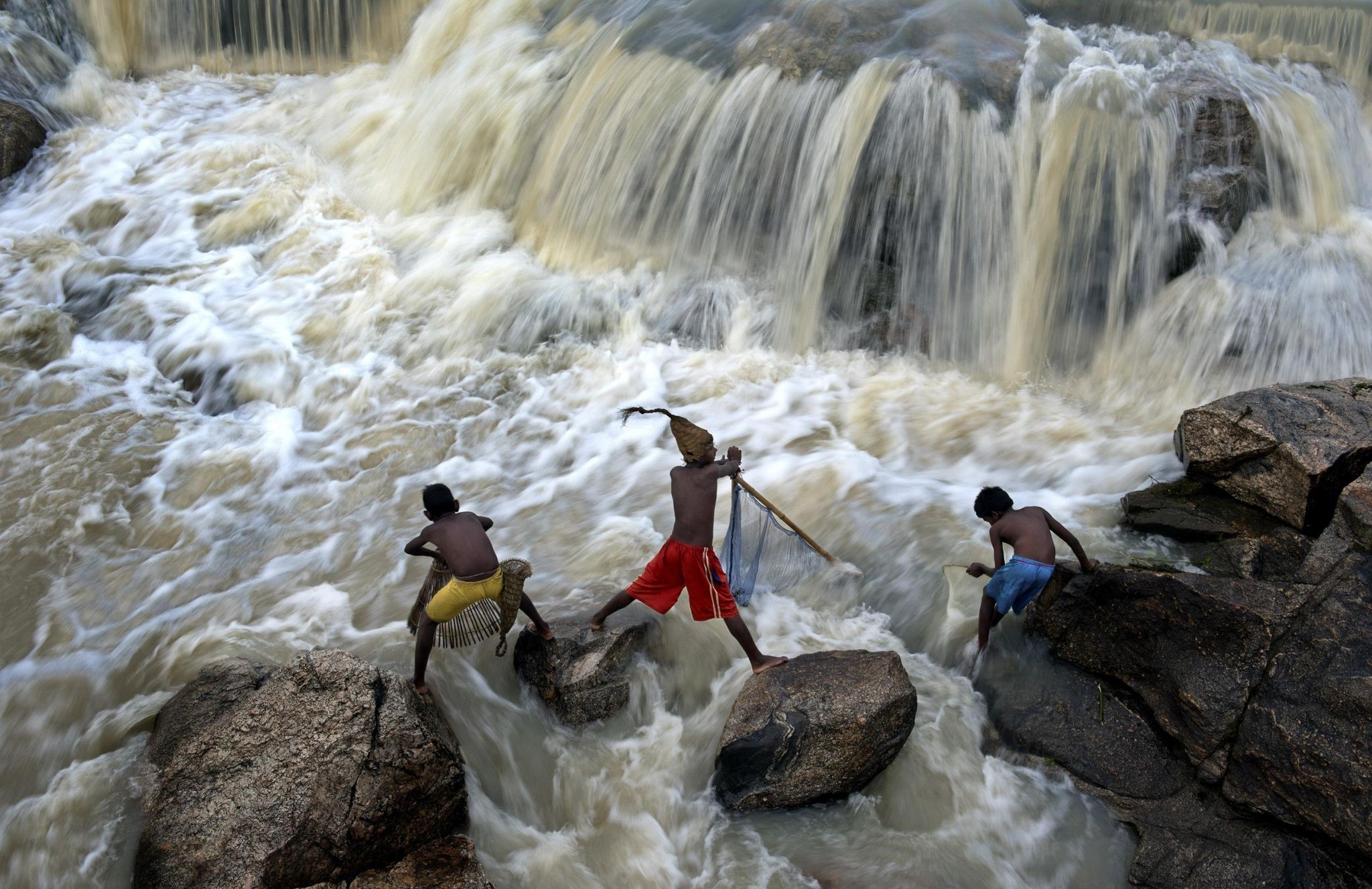 Areas for action
The document identifies action areas towards achieving the visions
1.    Data
Move from being data deficient to data rich by:
Encouraging and building on data diversity
Harvesting or harnessing community knowledge by involving communities in data collection efforts
Making good examples of freshwater conservation efforts visible
Enhance data validity and ownership through:
Inclusive definition of data
Inclusive data collection efforts
Mainstreaming processes for data accountability and validity while incorporating data of various types and from diverse sources.
Designing pro-data policies
Improve access to data by:
Creating open standards to collect data for FWEs
Data sharing and creating a centralised repository of data
Make data understandable and relatable by:
Making efforts at communicating data in a simple and easy manner that can be understandable and usable for the masses.
Mainstreaming data: by demonstrating how information is relevant to all in their everyday lives
2.    Community-based conservation
Understand the importance and role of the community in freshwater ecosystem conservation where:
Communities need to be seen as collaborators and active participants in conservation activities and not solely as beneficiaries
Establish efficient multilevel partnerships between communities and government institutions
By empowering community institutions.
Providing access to data and information
Leveraging CSOs, which can play important roles in enabling partnerships among communities and government institutions
Enable communities to become effective champions
Through capacity building not just in the technical aspects, but also on 'soft' skills to be able to wield influence without authority, to train others and to raise awareness around issues.
Introduction of conservation tools such as payment for ecosystem services that can connect the livelihoods of communities with conservation efforts making the effort sustainable in the long run.
Learn from existing efforts: Communities, Government bodies, CSOs
By identifying the projects, community or CSO initiatives that have impacted the freshwater ecosystems successfully and share the processes and impacts with a wider body of practitioners.
3.    Governance & Funding
Actions needed to break silos within the freshwater governance framework. These include:
Utilising existing opportunities within the Constitution
Inclusion, prioritisation and convergence of FWE conservation within existing policies and laws.
Water policies (State), energy policies and agricultural policies will have to be in focus
Actions needed to make existing frameworks and their implementation more effective:
 Accountability mechanisms for regulating institutions and agencies to enable better implementation of existing policies and laws
Greater transparency and scrutiny is required in the process of making Environment Impact Assessment (EIA) reports and the implementation of their recommendations
 Increased engagement with the justice system and stakeholders is required
Need for a shift in viewing freshwater ecosystems more holistically than just the services in isolation:
 By shifting the conversation around freshwater as a resource to being seen as an ecosystem
Urban decision making bodies need to be brought into the FWE Conservation process
To view the full vision document, please click here: VISION DOCUMENT
Please fill in this FEEDBACK FORM and share your thoughts with us
Building this shared vision for freshwater ecosystems in India is a part of a larger initiative, Prioritising conservation of freshwater ecosystems in India.
Posted by