Akbarbhai (35), a Maldhari (semi-nomadic cattle herder) is struggling to survive as the lockdown to check the spread of coronavirus has hit demand of dairy products badly and led to prices crashing in Bhuj. He lives in Gandhinagari, an informal settlement in Bhuj that is home to around 30 cattle herders. His joint family of 15 members includes his two brothers and three sisters. Together they rear 60 cows, 17 buffaloes, and 20 goats.
Akbarbhai's father migrated from the Banni area of Kutch, Asia's largest tropical grassland southwards to Bhuj in 1970. Banni is a vast landscape dominated by small shrubs typical of desert regions, but droughts have led many to migrate with their cattle for greener pastures.
At Bhuj, the cattle rearers were a part of the city's economy from the pre-independence era and were mostly employed by the king or mahajans (merchants/ tradesman). They resided on the land where they took up rearing activity. Post-independence, these lands came under government control but the cattle rearers continued to dwell on it, though many like Akbarbhai had a set-up in the outskirts of Bhuj.
As per a study by Sahjeevan in 2015, there are around 335 cattle rearers in the city of Bhuj having approximately 6,295 cattle. Many of them have set-up their dairy activities like Akbarbhai, who for the last three years sold milk in the Defence Colony of Airforce in Bhuj. The monthly income generated from the milk sales was good prior to the lockdown. He managed to sell about 120 litres of cow milk and 80 litres of buffalo milk. Two-thirds of the cow milk and half the buffalo was sourced from other cattle rearers.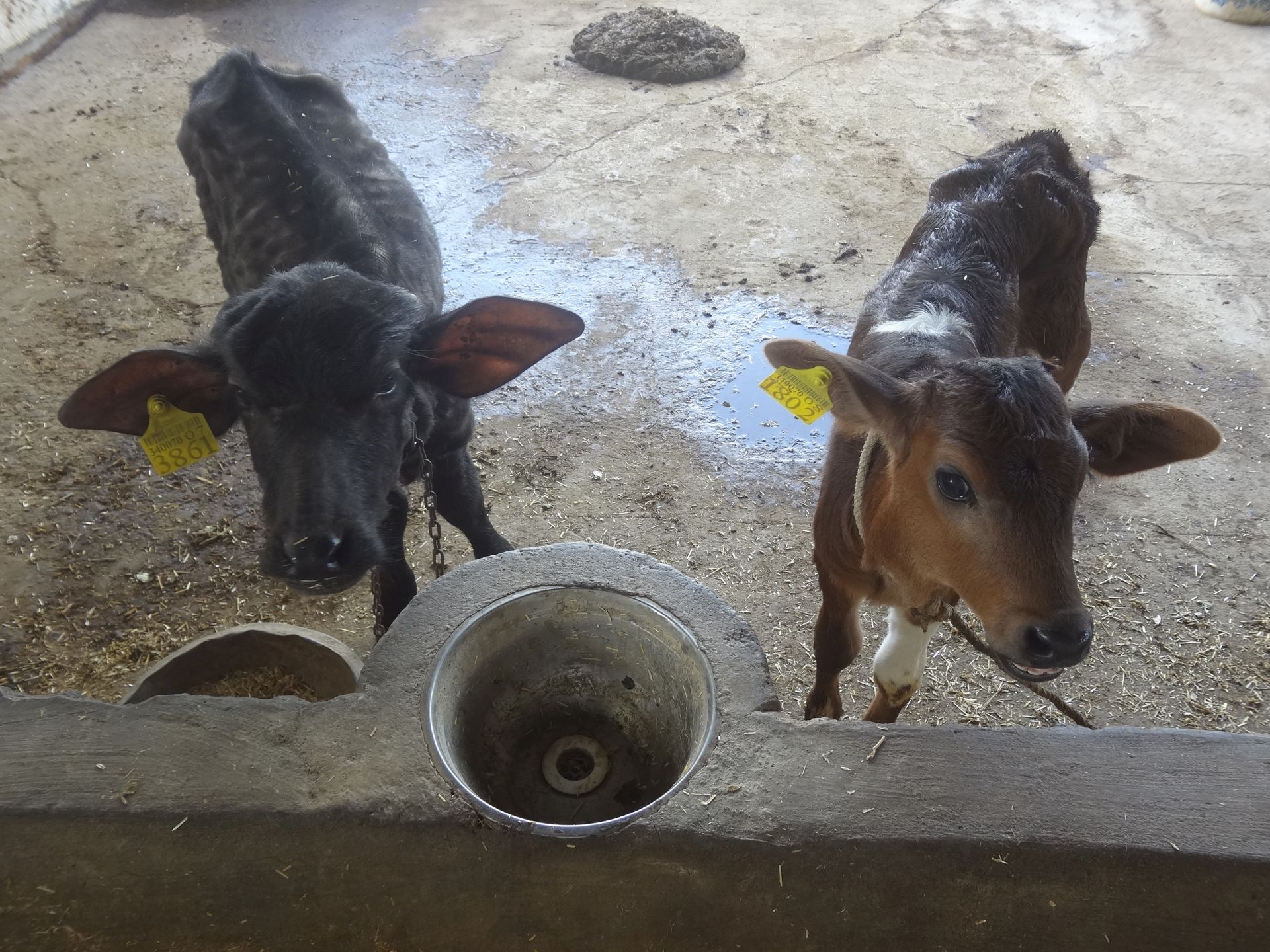 But with the Defence Colony, trying to restrict the entry of milk sellers to curb the spread of coronavirus, the cattle rearers got affected. The colony people opted for packed milk. Most customers paid charges for milk at the beginning of the month. With the announcement of the lockdown in March-end, Akbarbhai was unable to get payments from over half of his customers. Distribution and sale of milk were exempted from restrictions during this period, yet he saw a drastic fall in sales.
Now, Akbarbhai does door to door delivery of around 50 litres of milk every morning to new customers whose contacts he got through his kin. Part of the milk produced in the evening is sold to neighbours, while the rest is used to make buttermilk and ghee.
Fodder became expensive during lockdown by around fifty percent while earnings from milk had fallen. In normal times, Akbarbhai sold milk worth INR 1,38,000 a month while the expenditure on fodder and other essentials was INR 64,600. During the lockdown months of April and May, his monthly earnings reduced to INR 98,400 while the expenditure on fodder and other essentials was INR 89,600.
To cover these losses, he took a loan of INR 1 lakh at 3 percent monthly interest rate for a period of one year from a moneylender by mortgaging his wife's jewellery of equivalent value. Otherwise, the interest charged would be a whopping 5 percent a month. The loan agreement says that if Akbarbhai is unable to pay this amount in a year, the moneylender would sell his cattle to recover the principal plus interest. The price of the cattle would be decided by four local cattle rearers. The moneylender would recover his money and return the mortgaged jewellery to Akbarbhai.
This is the plight of most cattle rearers at Bhuj. Though cattle rearing is the oldest profession in Kutch and Bhuj, no specific policy has been framed by the state to protect their livelihoods. Consequently, they are gradually losing their resources like grazing land, water bodies etc. If timely action is not taken to protect the sector, it will be quite difficult for them to survive in future. 
A need assessment of the cattle rearers was done during the lockdown by Homes in the City, which had been working with the group since 2016. They had been instrumental in registering an organisation 'Bhuj City Cattle Rearers' Association', which works on protection of grazing lands, water bodies, milk marketing, fodder, etc.
The need assessment was based on semi-structured interviews with eight cattle rearers and structured interviews with 28 cattle rearers, who are members of the cattle rearers' association. It suggests the following set of measures:
Short-term measures
Contact nodal persons in government offices and residential areas where demand for unpacked milk fell during the lockdown. Convince them about the quality of milk and follow requisite standard operating procedures while delivering milk in these areas.
Engage in dialogues with the representatives of the local dairy (Sarhad dairy) to convince them to collect milk from unregistered milkmen too, till the situation normalises.
Assist cattle rearers to purchase dry fodder in to reduce costs.
To deal with decreased grazing lands, Homes in the City can with the help of partner organizations develop a plan to cultivate native grass species, which are healthier for cattle. Helping the cattle rearers' association with deciding on native grass species, land availability, cultivation practices, maintaining the growth of grass and taking the yield for the cattle, etc., are some key steps in this direction.
Medium-term measures
Demonstrate a green fodder plot near a water body in grazing area dedicated for cattle, which would be managed by cattle rearers, themselves.
Construct awadas - huge water pots built of cement and concrete - at two to three prominent places in the city wherein water can be easily supplied from operational municipal water lines.
Long-term measures
Provide tenure security on public lands where the cattle rearers reside.
Construct animal hostels for housing the cattle.
Protect existing water bodies and grazing lands that the cattle rearers have been depending on and ensure their access to these.
Way forward
With changing times and concerns, the return to the pre-Covid scenario is currently quite difficult, especially in India. In the current context, the Indian economy is driven by the 'new normal' with many social and ecological rollbacks including dilution of labour laws, environmental laws, human rights violation, loss of rights especially for the poor.
Given the state of discontentment and deficits faced by the marginalised sections of the society prior to Covid-19, the impacts of the pandemic on the informal economy, as evident from the need assessments in the city of Bhuj, would certainly be dramatic, pushing millions back to destitution given the exodus of migrant labour from urban areas, loss of wages, employment and livelihoods, health crisis and starvation.
Albeit this desperate situation, the pandemic has highlighted a multitude of opportunities in understanding these risks for the state as well as civil society organisations. New margins dealing with the impacts of climate change and for urban transformation lie ahead coupled with re-envisioning the existing social and environmental boundaries. This could mean something as simple as connecting to the local people, and giving meaning to 'the local' — be it local water, local markets, local food, etc.
In the specific case of cattle rearers, it would mean creating market chain linkages for groups involved in production and supply of perishable items such as milk, vegetables, fruits, etc., in order to protect their livelihoods as well as prevent a food crisis.
Posted by
Attachment