Purba Bhateni is a village located in the Mahakalapada block of Kendrapara district of Odisha on the coast of the Bay of Bengal. Abutting the coastal tidal line, the village is surrounded by tidal water bodies and protected by saline protection embankment. Farming and small-scale fishing in the tidal water bodies is the source of livelihood for farmers here. Farmers incur a loss of around 2.5 quintal per acre in paddy production regularly due to one or more climatic variations--waterlogging, salinity in soil due to long dry spells, early onset of rain, untimely rain during flowering and harvesting, etc. 
Most of the time farmers wait till there is water in the land for transplanting. Monsoon often comes late. With continuous rain, the land gets waterlogged. The block agriculture people said that the ideal SRI (System of Rice Intensification) had limited feasibility. Under these circumstances, to maximise from the situation, farmers decided to transplant older seedlings than ideal, up to 30 days, with wider spacing and line/square block formation, and with one to three seedlings per hill. The first weeding was done 30 days after transplanting. There were more than three weeks of cloudy days with drizzle during September 2016, but no pest attack was found during these days. 
This resulted in an increase in the yield of three to six quintals per acre in comparison to the average minimum yield of 21 to 26 quintals per acre. There was an average of 22 to 32 tillers. 
Parameters

Normal SRI

Customised as waterlogging area

Wider spacing

Reduced plant population,

Older seedlings

 

Age of the sapling

08-12 days

Age of the sapling as practical to the situation--farmers use 25+ saplings to help stay above water--highly flexible 

 

Seed per acre

2 kgs

Go by the situation ( 5kg acre)

 

Spacing

10" X 10"

10" X10"

Number of samplings

1

2 to 3 saplings

 

Weeding

Regularly

Weeding at least one ( flexible)

 

Fertiliser

Organic

Farmers use about three to four quintal of manure and 100 kg of DAP and urea in equal quantity. With use of vermin-compost, it has come down to 50 kg of fertiliser per acre.

 

Drainage

 

No drainage of water as not practical

 

No of tillage

40 plus

22-32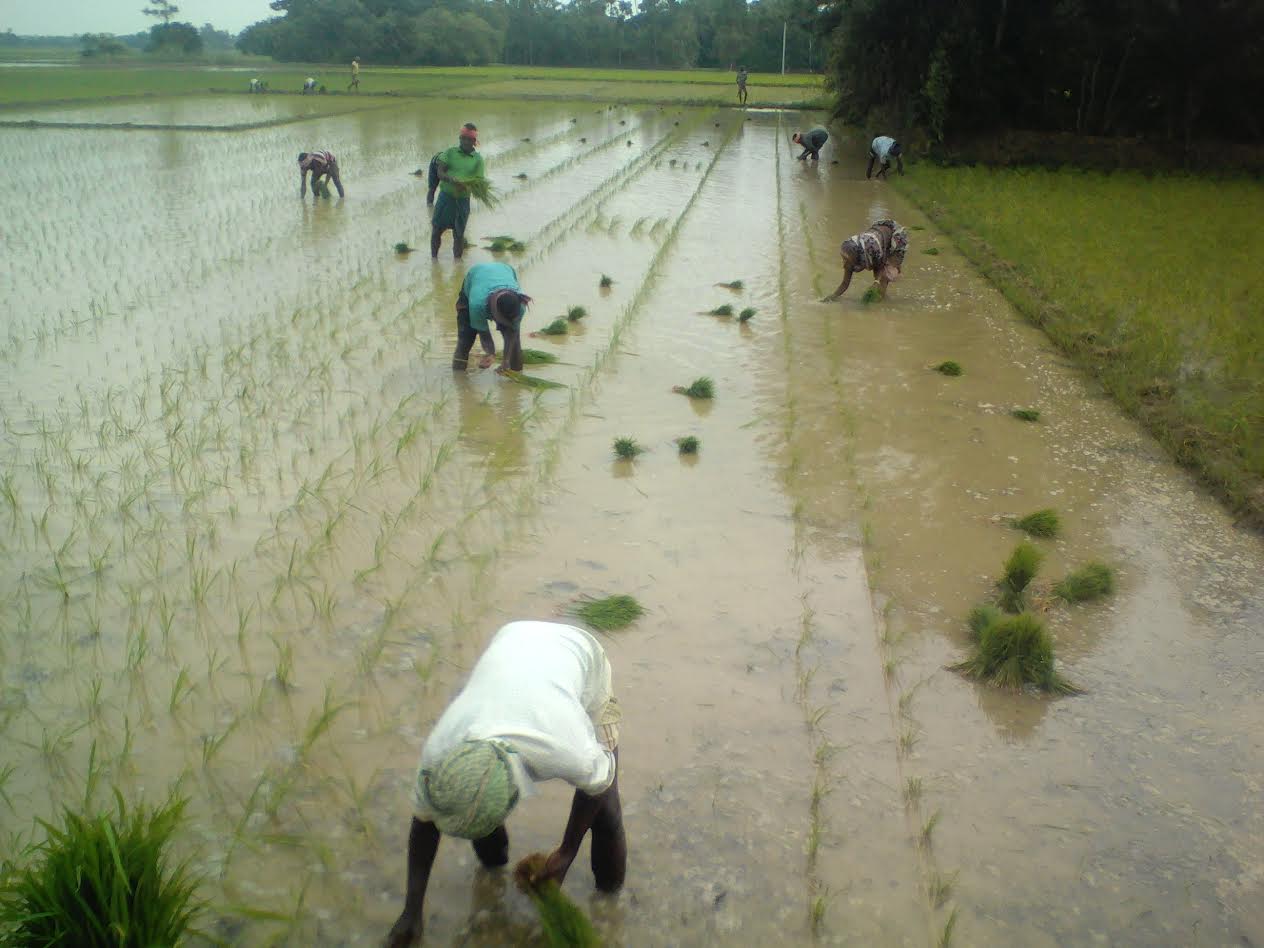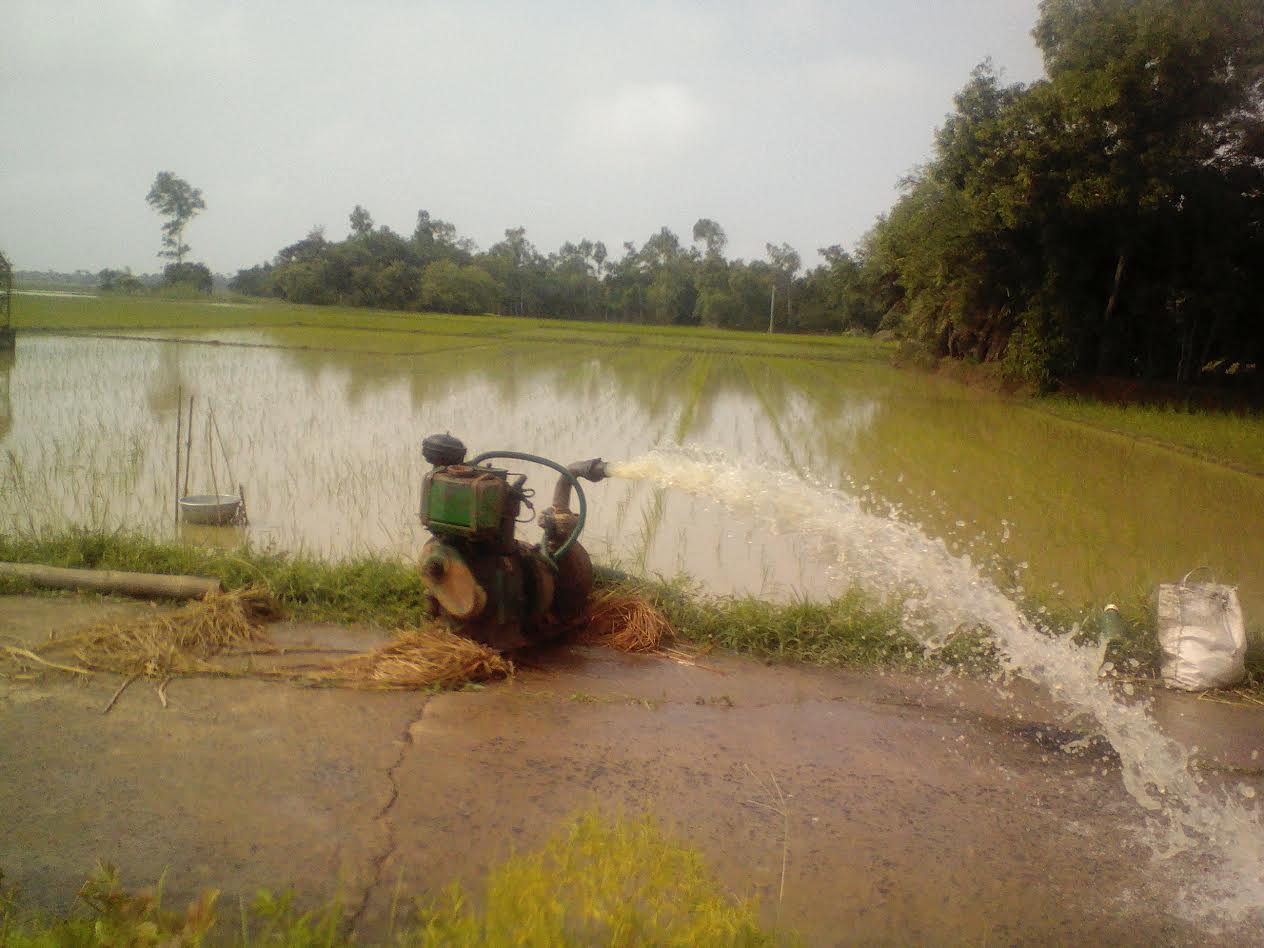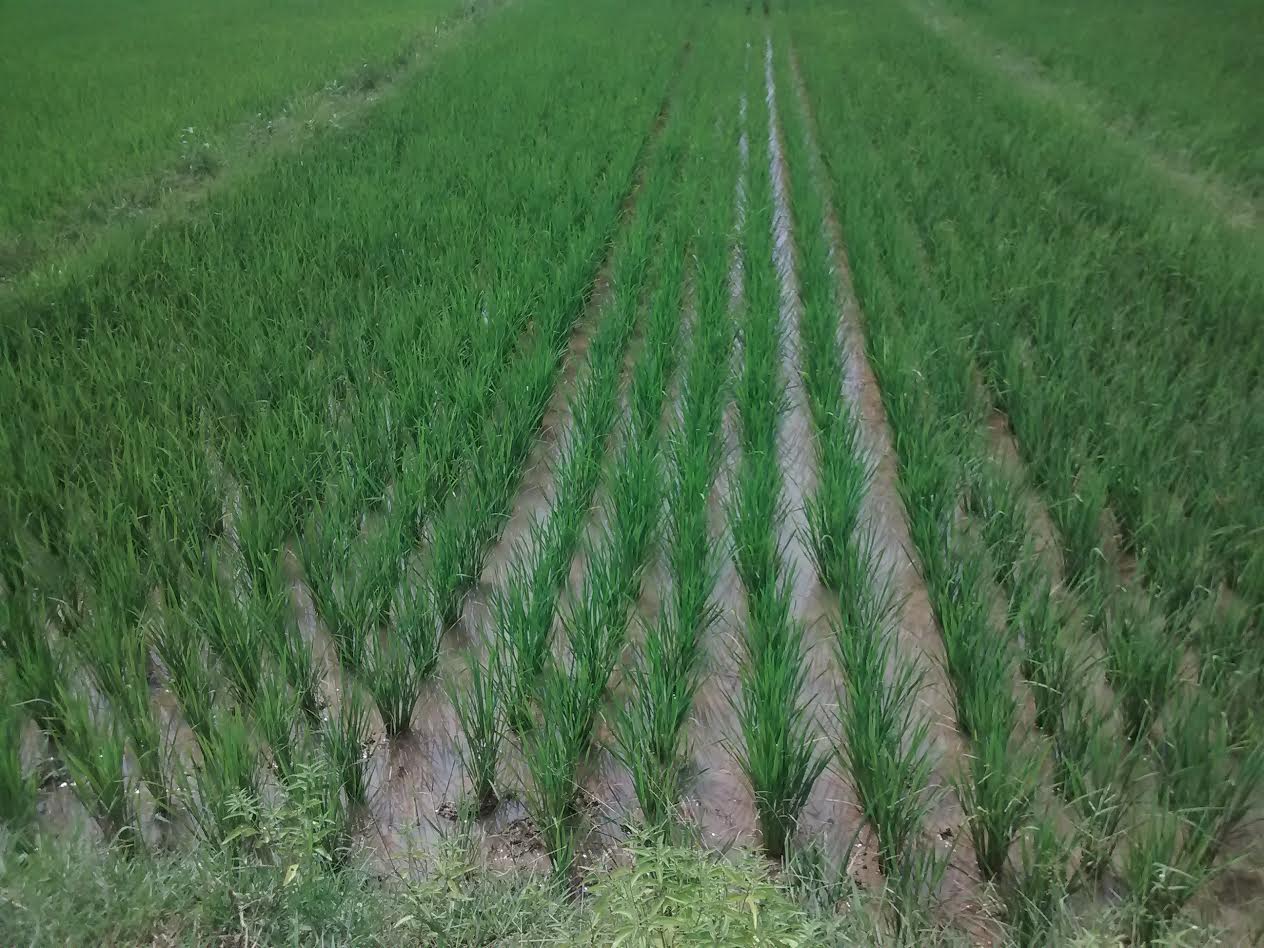 Posted by
Attachment